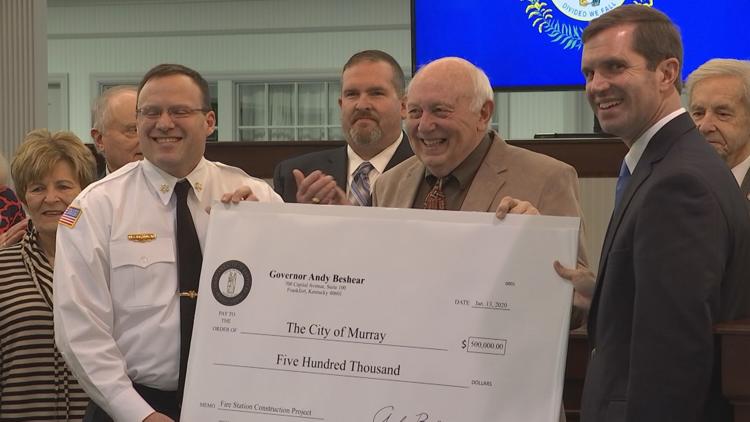 MURRAY, KY — Kentucky Gov. Andy Beshear was in Murray on Monday to announce a $500,000 grant to help build a new fire station.
"And when we think about today, what these dollars are going to, it's going to help every single family that these great firefighters serve. So today, we are awarding $500,000 in Community Development Block Grants to Murray to build a new fire station," Beshear said.
The Community Block Development Grant was awarded to help build a new station on South 16th Street. The governor's office says the new facility will replace two outdated stations, and it will give firefighters a safer workplace that also provides the tools to respond more efficiently and effectively.
Beshear was also in Paducah Monday, where he presented a $360,000 grant for Lotus, an advocacy center for survivors of sexual violence and child abuse.