MURRAY, KY — Murray State University welcomed Fort Campbell soldiers, other members of the armed forces and first responders in the region to their campus Saturday for a triple-header.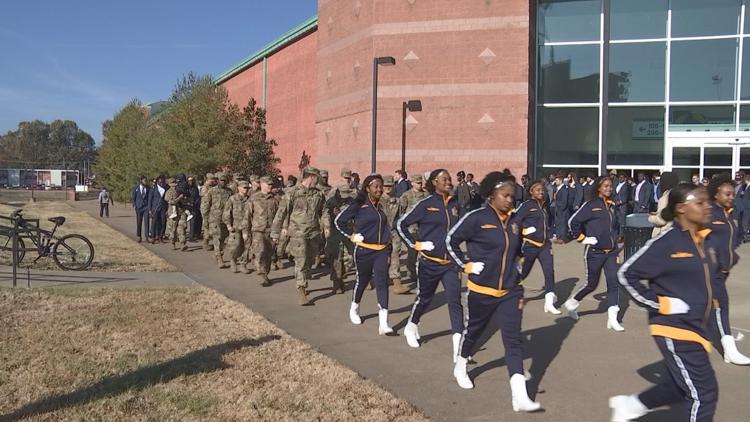 They were given free admission to the games for Heroes Day. The triple-header included a football, volleyball and men's basketball game.  Soldiers walked out onto the field with players, and Fort Campbell soldiers, along with equipment and vehicles, were positioned near Roy Stewart Stadium to meet local families.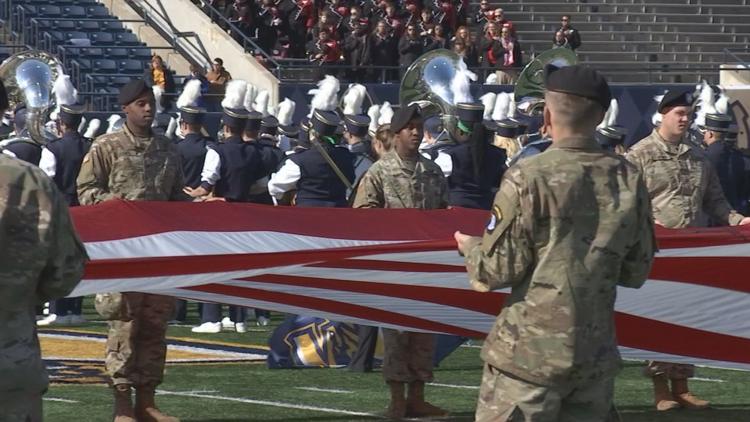 Murray State Athletics Director Kevin Saal said he hopes to expand on the event in the future. "It's an honor to host them here," Saal said. "It's an honor to maybe give them a little bit of a break from their typical day to come over and spend some time with  our football team, and I think it's an honor for our football team to spend time with our service men and women."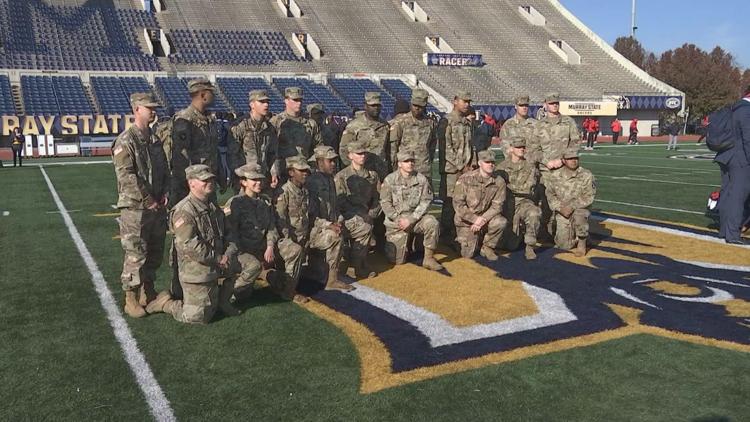 Saturday's games included Racer football versus Austin Peay beginning around noon, the regular season finale for volleyball at against current league leaders Morehead State, and the men's basketball team taking on Brescia University at 7:30 p.m.