MURRAY, KY– Homecoming at Murray State University will make its return this weekend after being cancelled last year due to the Covid-19 pandemic.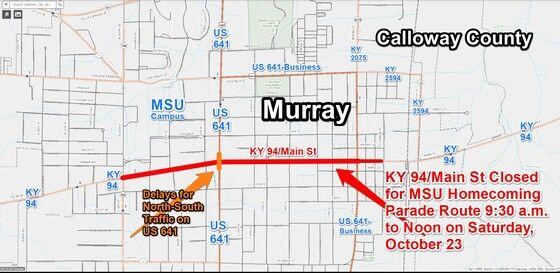 The festivities will begin Saturday morning with the Homecoming Parade down Main Street in Murray.
The City of Murray will close a section of KY 94/Main Street at 9:30 a.m. for the parade. Main Street will be closed between South 16th Street and Industrial Road until noon.
At 10:30 a.m. the gates will open at Ray Stewart Stadium for the Racer's 2 p.m. football game against Austin Peavy.
When the gates open students and alumni will have an opportunity to participate in Tent City 2021.
Ray Stewart Stadium will be lined with large tents so students and alumni can enjoy the homecoming festivities before kickoff. 
For a full breakdown of Homecoming 2021 at Murray State, click the link here.