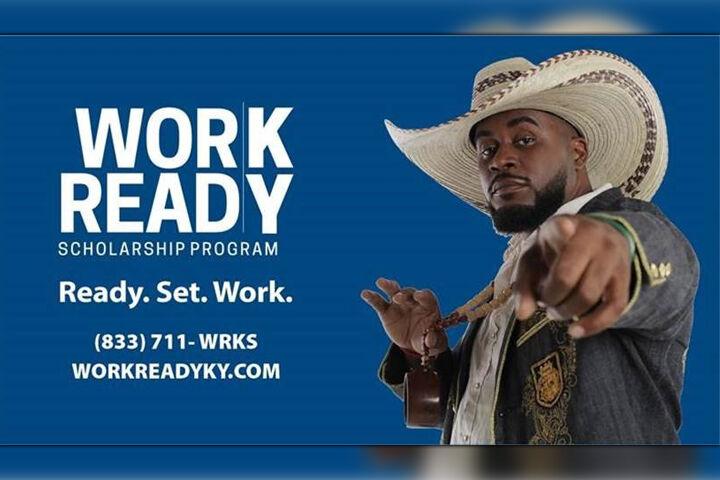 A Kentucky musician is helping promote the Work Ready Kentucky scholarship. The scholarship pays for up to 60 hours of college tuition.
Rapper Buffalo "B." Stille, of the the Grammy-nominated group Nappy Roots, dropped out of Western Kentucky University to follow his music dreams. But, he promised his mother he would eventually go back to school to finish his degree. He kept that promise, graduating from the University of Louisville in 2019 with a bachelor's degree in organizational leadership. 
Stille says he's a big believer in education and the opportunities it provides, and he wants students in his home state to take advantage of this scholarship program. 
"I believe that education is the one thing that nobody can take away from you," Stille said during a recent news conference. "The Work Ready Kentucky Scholarship program is amazing because it offers a lot of different skills sets and is tuition free. If I can go back to school, anybody can do it."
The Work Ready Scholarship started in 2017. It provides up to 60 hours of tuition for students who qualify, with more than 350 courses available in programs in areas such as health care, manufacturing, business and information technology, construction/skilled trades and transportation/logistics.
For more information on the Work Ready Scholarship Program, including how to apply, visit workreadykentucky.com.