1 in 7 children is affected by child abuse in the United States each year.
It's a statistic that has only grown worse with the COVID-19 pandemic — leaving children and other family members home with their abusers.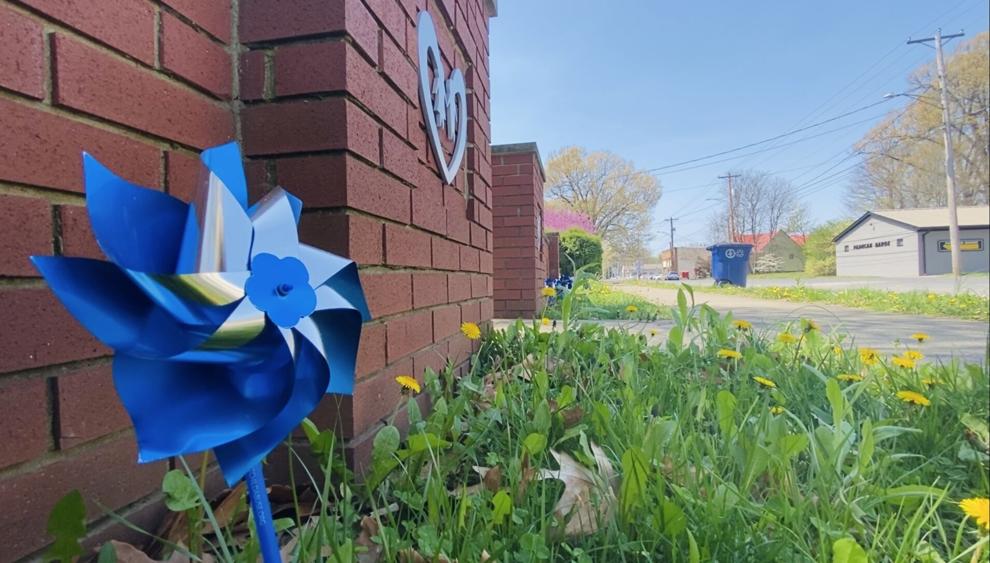 Local organizations across our area are spreading awareness about the trauma and neglect using blue pinwheels. Executive Director of Child Watch Counseling & Advocacy Center, Janie Criner, says it's crucial to help these children through their abuse in order to be the future of our community.
"Child abuse is generational," Criner said. "A lot of the parents who are hurting their children now, hurt when they were children. They've never seen a good parenting. That's why it's so important to take a multi-generational approach to treating child abuse and educating the parents, and educating kids, and kind of changing the way the community looks at the all the protective factors that go into safe, healthy families."
Child watch offers mental health therapy, caregiver support groups, for both children and families. Criner says it's important to keep an open line of communication with your child in order for them to confide in you if any abuse may be going on. Always keep your eyes peeled for anything suspicious or different with their behavior or obvious signs of bruising or swelling on their body.