MCCRACKEN COUNTY, KY - On average, seven people die from house fires every day in the United States. That's from the National Fire Protection  Association.
With the weather cooling down, you will probably start turning on the heat and turning on those space heaters.
As a part of National Fire Prevention Week, we want you to know how to be safe in case of a fire in your home.
In case of a fire in your home: there are two important things to keep in mind at all times.
Have an escape plan: know at least two ways out of every room, if possible.
Make sure all doors and windows leading outside open easily.
Have an outside meeting place (like a tree, light pole or mailbox) a safe distance from the home where everyone should meet.
Check your smoke alarms monthly.
Look at the back of the alarm for the manufacture date, they should be replaced ten years after that date
Meet Blaze. He's the fire dog in training at Reidland Farley Fire Department.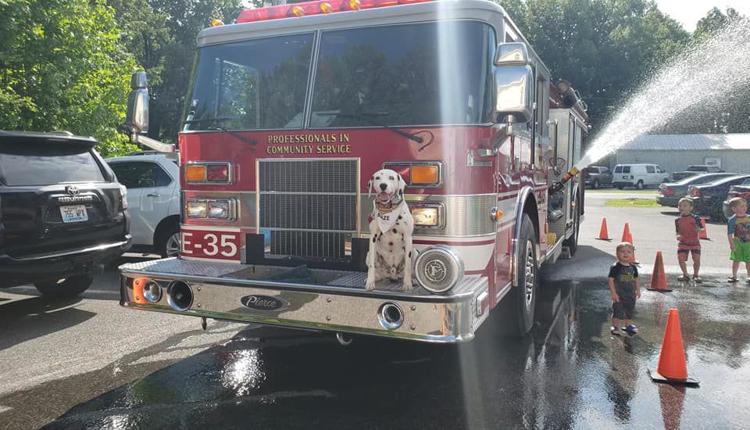 He teaches children and adults more about fire safety, and he's also an emotional support dog for senior citizens and others who need him most.
Blaze is in training to teach children what to do when a smoke alarm goes off. In the past couple of months, he's also been teaching kids the importance of crawling, and escaping if they see smoke.
Rodney Hall, his handler and a firefighter at the Reidland Farley Fire Department says in the two short years he's had Blaze, he's never had so many children so curious, and adults, so happy.
"I had a firefighter at a fire school who had lost his mother prior to the school. He told me, after getting to relate with Blaze after a week, that if it hadn't been for blaze being there, he probably wouldn't have stayed. That's what would brighten his day," Hall said. "So, if he can do that and get one kid to get to know how to get out of the house and save their life, he's worth every single bit of time I put in him,"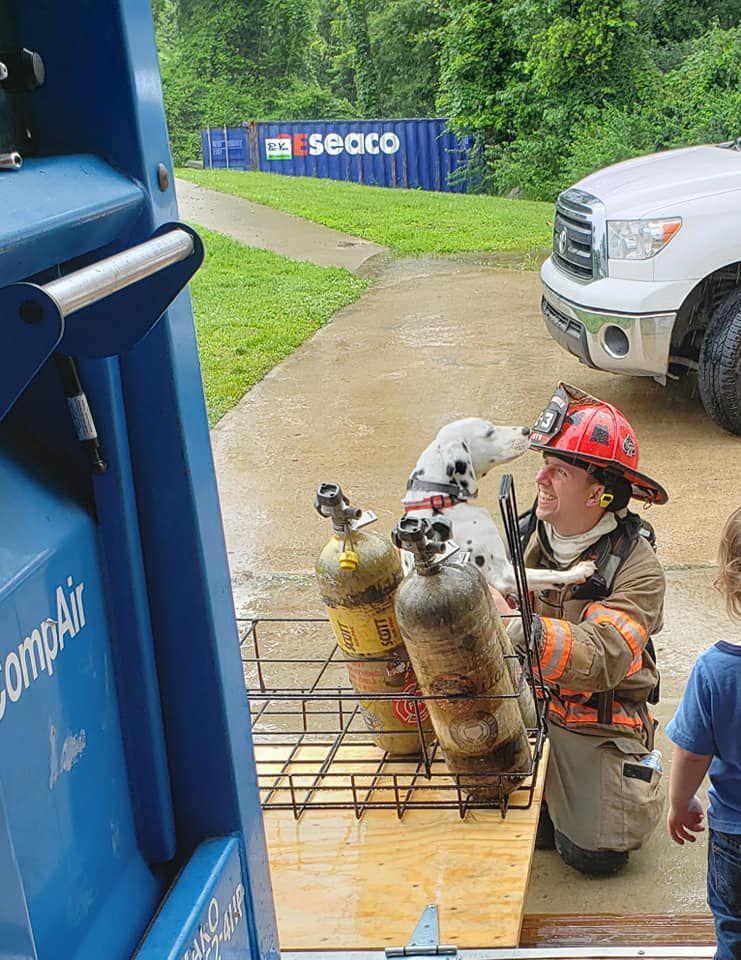 Blaze has taught children life saving techniques at the Paducah Fire Dpt., IAFF Local 168, KY State Fire Rescue and Station Burger Company. Blaze is a light in a lot of people's lives. If you're interested in having him teach your children some fire safety tips, or have an emotional support dog, check out his Facebook page.