PADUCAH — This year will mark the 20th anniversary of the largest attack on American soil. To honor those who died, the National Quilt Museum has opened an exhibit from the collection of the National September 11 Memorial & Museum at ground zero in New York City.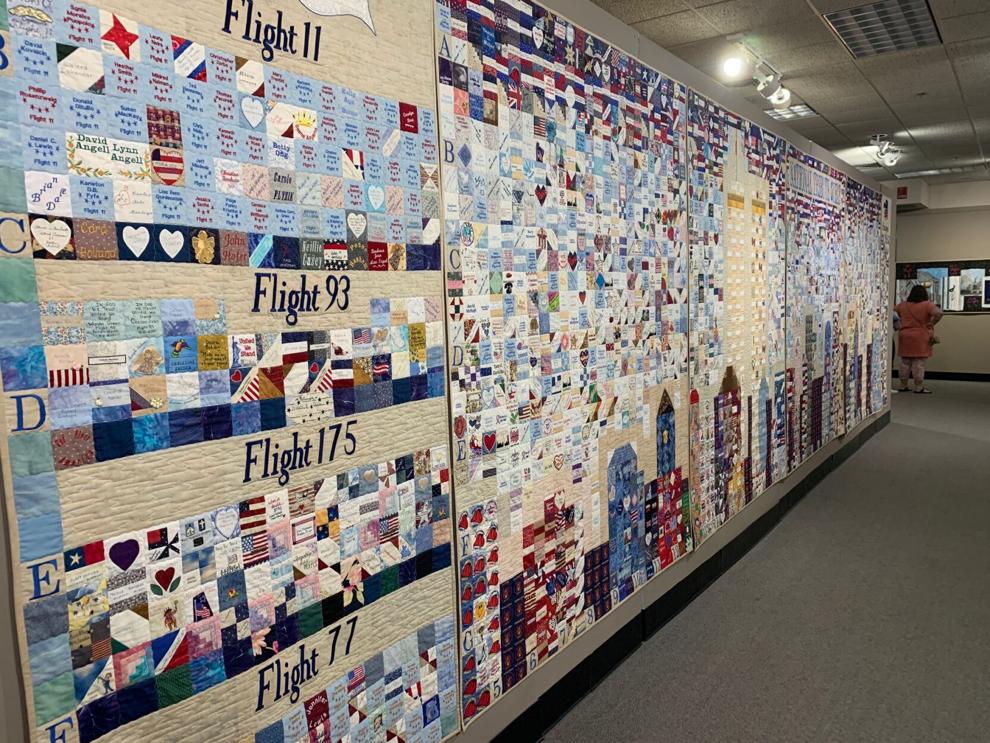 The National Quilt Museum is the only museum in the country hosting this exhibit, titled "NEVER FORGET: Quilts from the 9/11 Memorial & Museum," and it opened Friday.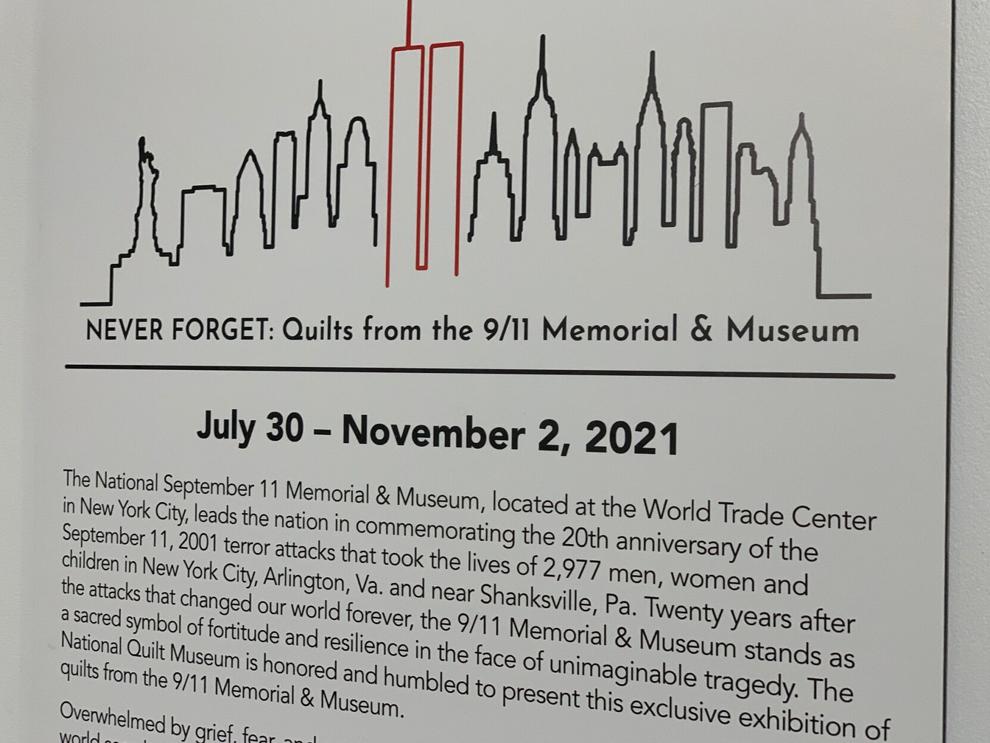 The exhibit expresses the artists' emotions surrounding the events of Sept. 11, 2001. 
Some pieces have the names of people who died, and others are made from the uniforms of airline pilots and staff.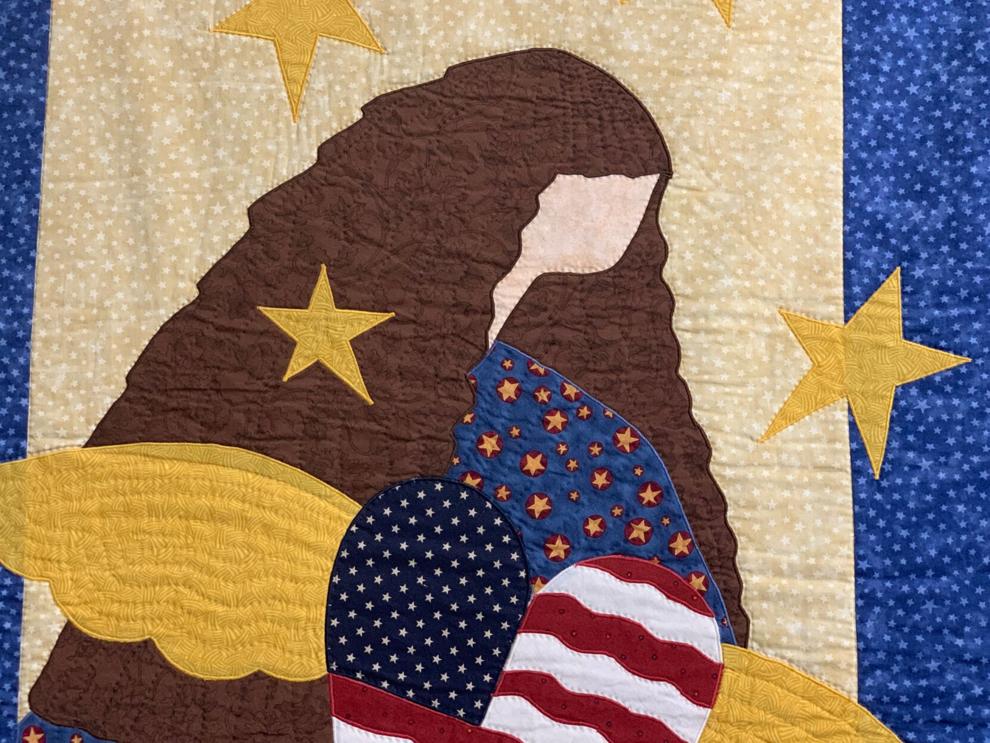 National Quilt Museum leaders tell us a quilt is the perfect outlet for artists to express their feelings.
"Quilts are used, quilts have always been used to express personal issues for artists," National Quilt Museum Redistrar and Collections Manager Laura Hendrickson says. "We love that quilting can be therapeutic for these people. They're expressing their sadness, their outage and remembering the people they loved through using fiber art as an expression of their feelings."
The exhibit will be on display through Nov. 2. The National Quilt Museum is offering free admission to first responders and front line workers while the exhibit is on display. 
For more information about the National Quilt Museum, visit quiltmuseum.org.