PADUCAH — Should quilts make a political statement? The National Quilt Museum in Paducah is making national headlines for this month's Block of the Month Club design. The design that includes the word "injustice" sparked a heated discussion.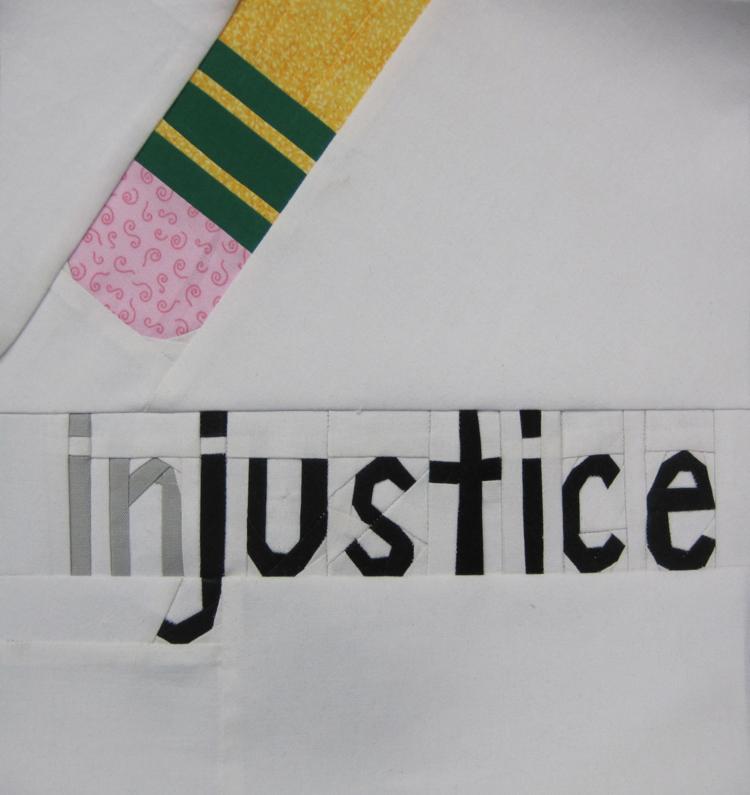 Ann Fraley started quilting at age 7. "Made quilts for my children," Fraley says. "They sleep under them."
Fraley says she loves how quilting is a form of self expression. She thinks the Block of the Month, which shows the "I" and the "N" being erased from the word "injustice" is educational.
"Art has always been personal," Fraley said. "If it's controversial then so be it. We're entitled to our ideas and our opinions."
The National Quilt Museum's Block of the Month Club is a group of more than 13,000 quilters nationwide who learn new quilting techniques by emulating the "block" or quilt design of the month.
The Social Justice Sewing Academy is a group of teenagers who make quilts that focus on societal issues. A teen from Baltimore designed the "Injustice" quilt.
Not everybody is happy with the quilts made by the Social Justice Sewing Academy. Some people say it's bringing politics into quilting.
The "Injustice" quilt has sparked heated discussions on Facebook. One person says: "The person who was invited to design the block, certainly knew it was a political statement, not just a history lesson."

Another commenter says: "Would appreciate if you would go to the group someone has created for social justice discussion and leave the rest of us alone."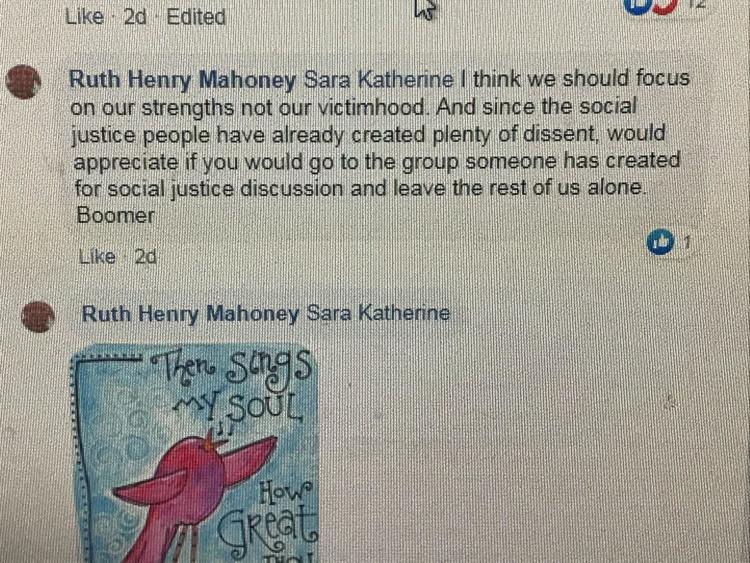 Quilt Museum CEO Frank Bennett says in a Facebook post "The National Quilt Museum represents all of today's quilters. We will never silence an artist's voice based on content." Bennett says diversity in experience and opinion is what makes us all stronger.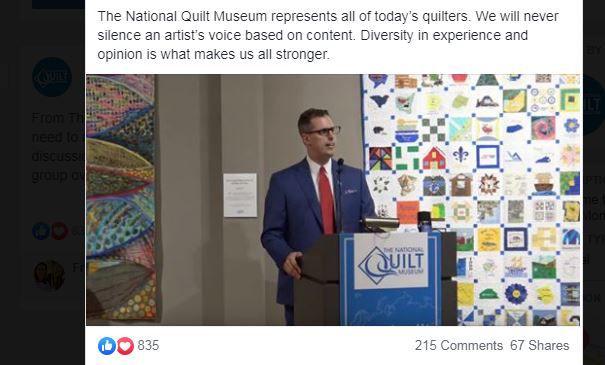 He says he's proud of the "Injustice" design and the other quilts from the Social Justice Academy.
Fraley says she hopes people can learn that art helps us to see different points of view.
A new Block of the Month will be posted by the beginning of February. The social justice displays will be up at the National Quilt Museum until March 10.