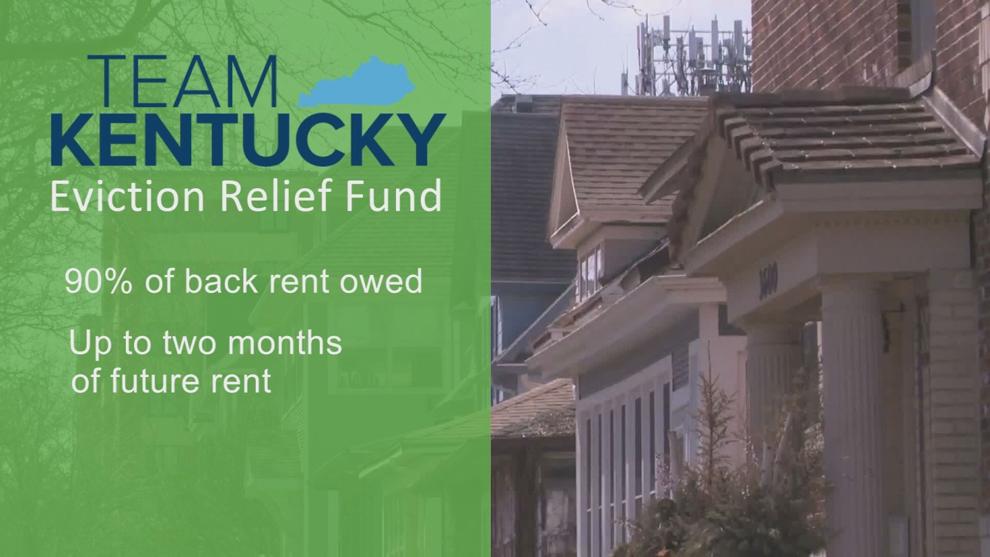 Beginning Tuesday, Kentuckians struggling with rent payments can each apply for thousands of dollars in assistance through a new statewide program.
Gov. Andy Beshear announced the launch of the Healthy at Home Eviction Relief Fund, which uses $15 million from the federal Coronavirus Aid, Relief and Economic Security (CARES) Act to help cover back rent and future rent of eligible Kentucky residents.
"I think just as importantly, that we don't end this COVID-19 crisis with a separate crisis, where we have mass evictions, ruined credit, and people in far too much debt," said Beshear during his news conference Tuesday afternoon.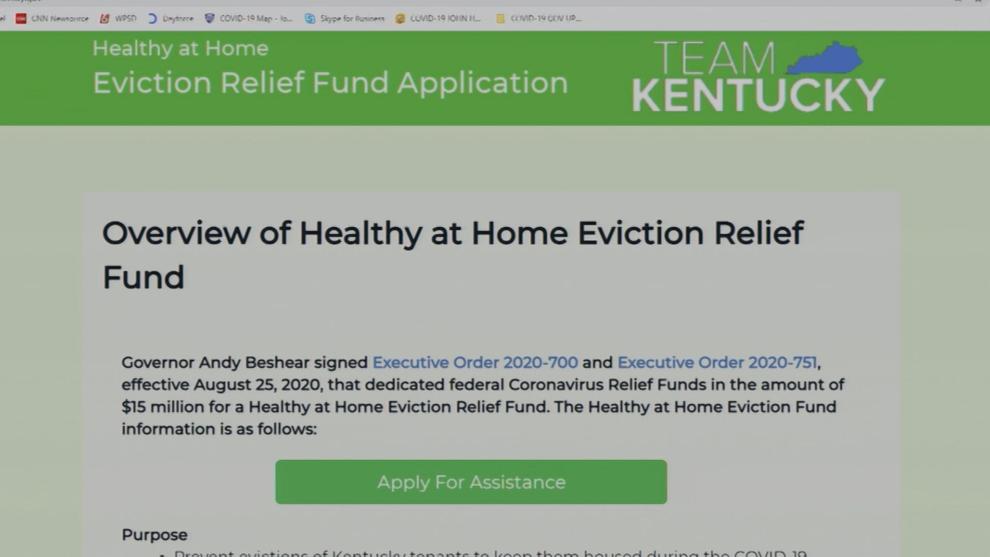 Residents of all Kentucky counties, with the exception of Jefferson County (which has its own federally-funded eviction prevention program), can apply now by visiting teamkyhherf.ky.gov. The Kentucky Housing Corporation will begin reviewing the applications beginning around Sept. 21. Applicants will be approved on a first-come, first-serve basis.
"Since launching this (Tuesday) morning, we know we have almost 800 Kentuckians currently working on applications," said Beshear.
The amount of assistance varies depending on a family's income. If the household income is less than or equal to 50% of the area median income, the assistance will cover 90% of the family's back rent owed, plus two months of future rent - up to a maximum of $6,500.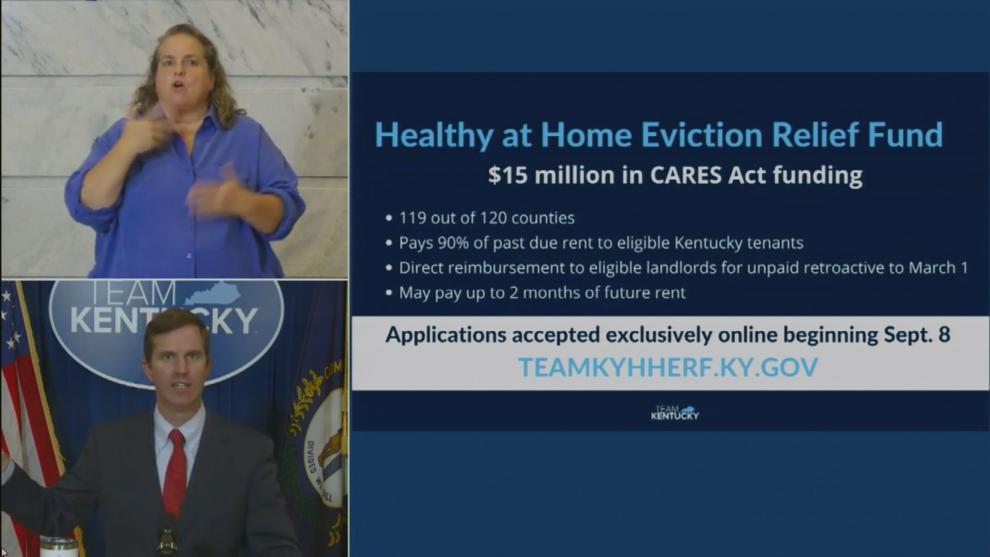 If the household income is greater than 50% and less than or equal to 80% of the area median income, the program will cover 90% of the family's back rent owed, plus one month of future rent - up to a maximum of $4,000.
Click here to view the monthly income limits for this program.
"It is going to give an incentive for landlords to come to an agreement where they give up a little bit, but they get more assurance, both for what people owe and what they will owe in the coming months," said Beshear.
The monthly rent subsidy is limited to 150% of the HUD fair market rent. To learn what that is in your county, click here. As an example, for a person who lives in a one-bedroom apartment in McCracken County, the rent assistance limit is $831 per month.
The program can help households cover back rent dating to March 1.
In order to receive rent assistance, both the tenant and the landlord must complete the online application. The assistance will be paid as lump sums to the landlords, and are expected to be distributed as early as Sept. 25.
To be eligible to apply, a tenant must:
- Live outside Jefferson County.
- Be at risk of eviction, (such as facing a past-due letter from the landlord, a pending court eviction, eviction notice, etc).
- Have a gross household income that does not cannot exceed 80% of the area median Income during the past 30 days.
- Have a current written lease.
- Not currently receiving other rental assistance (such as Section 8, USDA rural development rental assistance, or public housing).
- Be requesting assistance for their primary residence.
- People living with family and paying rent informally are not eligible.
- People own a mobile home and owe rent for a lot are eligible.
Meanwhile, for landlords to be eligible, they must:
- Forgive 10% of the rent due, as well as late fees, penalties, and interest.
- Have a current written lease.
- Agree to give a 45-day notice for future evictions, which can only begin at least 30 days after assistance ends.
- Agree to terms of an arrearage settlement and turn in the paperwork.
To read more about how to apply for rent assistance through the Healthy at Home Eviction Relief Fund, visit teamkyhherf.ky.gov.
The state will continue accepting applications until the money runs out prior to Dec. 10.
"Nobody needs to be worried about getting kicked out, nobody's credit needs to be ruined. Everybody can get a little bit of help to get through this. Let's make sure you take advantage of this possibility," said Beshear.
For those looking for other ways to receive rent assistance, they can contact local nonprofits.
Family Service Society in Paducah has helped about 100 households with rent assistance in the past three months, said Executive Candace Melloy. Applicants must be residents of Paducah or McCracken County. Melloy said anyone interested can call Family Service Society at 270-443-4838 to see if they qualify.
The Salvation Army in Paducah also provides rent and other financial assistance on a case-by-case basis, said Capt. Monica Horton. Those interested can call the Salvation Army at 270-443-8231. The amount of assistance varies depending on each family's situation.
St. Vincent de Paul in Paducah provides rent and utility assistance as well. Applicants need to be established residents within McCracken County. Currently, St. Vincent de Paul can provide $75 in rent assistance per household. Applicants need to have photo IDs and social security cards for everyone in their households. They can apply every six months.
Last week, the Centers for Disease Control and Prevention issued a nationwide four-month eviction moratorium "to prevent the further spread of COVID-19."
"This Order does not relieve any individual of any obligation to pay rent, make a housing payment, or comply with any other obligation that the individual may have under a tenancy, lease, or similar contract," the order says. "Nothing in this Order precludes the charging or collecting of fees, penalties, or interest as a result of the failure to pay rent or other housing payment on a timely basis, under the terms of any applicable contract."