Graves County, KY — One local county hopes to bring in more industry jobs to the area.
The Graves County Economic Development is currently working on several projects to do just that. Construction is almost done for two speculative industrial buildings.
Deanna Taylor is the owner of the family-owned restaurant Dinner Bell. Taylor says business is steady, but slower in the wintertime. She also says the new developments in Graves County are helping business.
"You know, we're a small town," Taylor says. "And you bring any new business in not only is it going to help our businesses that's already here. It's going to help jobs, create new jobs for everyone. So I think it's good all the way around."
The 100,000-square-foot building will be ready for a tenant by March. The building cost is 3 million dollars. It's funded by grants and private funding from Graves County Economic Development.
GCED President Ryan Drane says its large size and availability are attracting potential companies. He also says a building this size typically brings 100 jobs, from manufacturing to food processing.
"It's a big goal for us to make sure that we're doing everything we can as an organization, as a community to bring in good jobs, to keep people from West Kentucky in West Kentucky and provide them good jobs, with good wages, good benefits," Drane said.
The 100,000-square-foot building isn't the only development. There is a 30,000-square-foot building also on sale for a company to take over. The building cost $1.5 million and is owned by a private developer.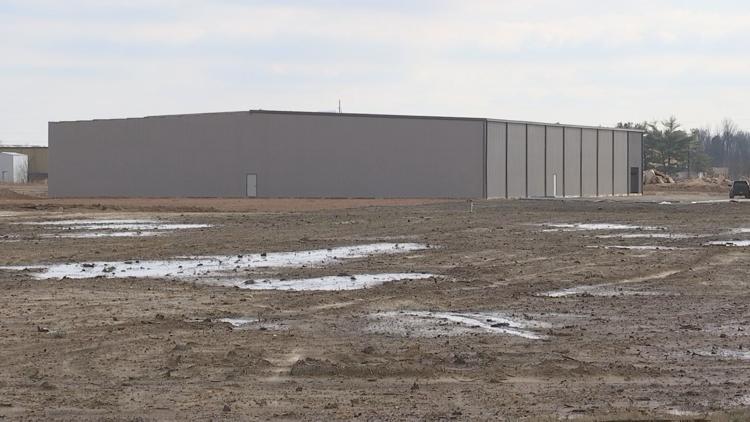 It will be ready for a company to take over by the beginning of February. Drane says it's in the same spot where the General Tire was before it closed down years ago.
"It's really really good for the community to see that site that has meant so much for decades," Drane says. "For thousands of people throughout that region. To kind of have a rebirth."
Drane says in the Grace Park region, companies such as CNC AG Solution, First Choice Kubota, and MCP Packaging will take over the empty buildings in the area.
Taylor says she's excited about the future of Graves County.
Drane says several companies are interested in purchasing the buildings. He says they're waiting on the best fit for the community.