MCCRACKEN COUNTY, KY — School security is a top priority, especially in the Local 6 area.
Sunday marked 22 years since the Heath High School shooting. It's been almost two years since the shooting at Marshall County High School.
Legislators have made school safety a priority in Kentucky, passing Senate Bill 1 earlier this year. That law requires a lot of security measures in schools, including an ID check.
When you visit McCracken County High School, Melissa Clark is the first person you'll see.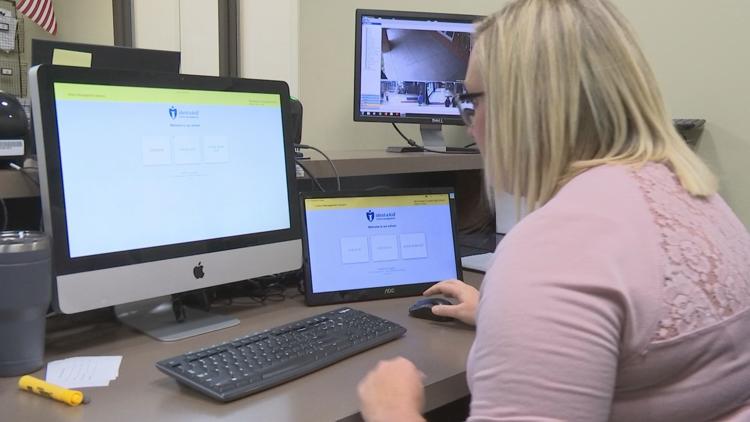 "When you come into our office, we will ask to see your ID," Clark said. Starting Dec. 2, you have to scan you ID in their new Ident-a-Kid system.
Once scanned, you tell the staff where you are going in the building and who you are meeting. A badge will be printed out with that information.
"When people come in, we know who is in the building. Used to we just signed in, but now we know and actually see who is in our building at all times," said Clark.
It also notifies staff if someone is not supposed to be at the school, like a registered sex offender. Staff can also flag a person if they cause problems, and then whenever they check in district wide, staff will have that information.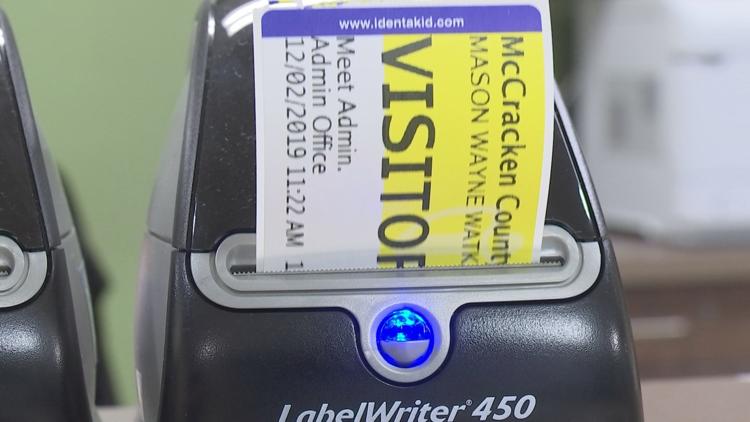 "Our number one priority is the safety of students, so if they're not safe and they don't feel comfortable here, nothing else matters at that point," Principal Matthew Houser said.
"We have to make sure our students feel safe and comfortable, and then we can start the other processes as far as education and opportunities and whatnot," said Houser.
Before you leave the school, you scan your badge to check out. It's another level of security for students.
McCracken County High School has had this program in place for a few weeks now. Houser said the only issue they've had is people forgetting their IDs and having to go get them.
Other school districts in our area do have similar systems, some of which have been in place before Senate Bill 1.