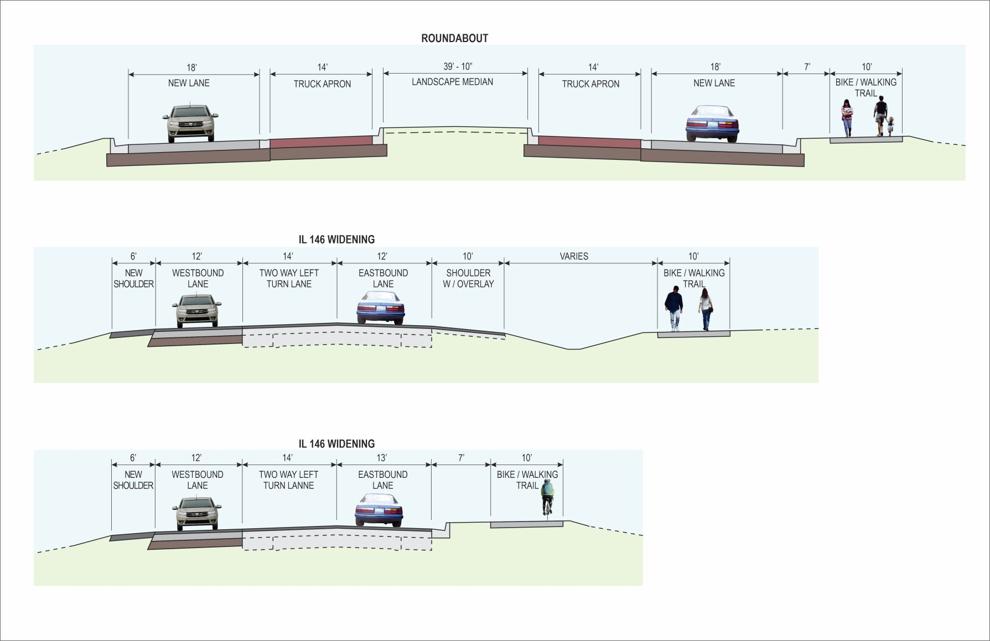 JACKSON COUNTY, IL — The Illinois Department of Transportation has created a webpage to update drivers on improvements coming to Illinois 146 in Jackson County.
Crews will widen and resurface the highway from Vienna City Park east to a new roundabout at the intersection of Red Bud Lane/Old Metropolis Road. IDOT says the project is expected to be underway during the 2023 construction season. 
The website includes aerial images and other information on the proposed improvements, including a simulation of the roundabout, proposed typical sections, a safety overview and a comment form people can use to give feedback about the project.
To visit the new website, click here.