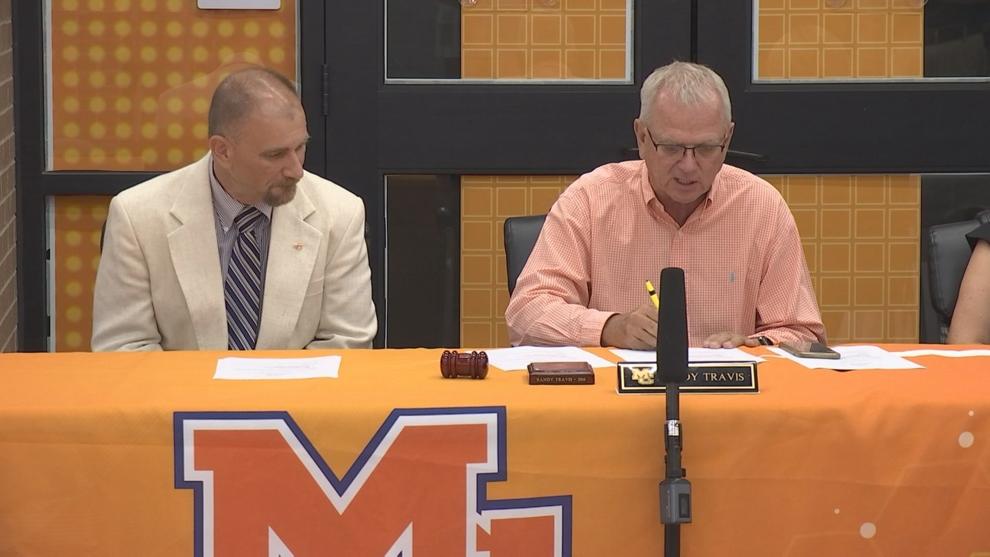 MARSHALL COUNTY, KY — For the first time in 13 years, a new face will lead the Marshall County School District. The board of education announced Steve Miracle as the new superintendent during a special called meeting on Tuesday. Trent Lovett, the current superintendent, will be retiring at the end of June. 
WATCH: School board names Dr. Steve Miracle as new Marshall County superintendent
Miracle has 22 years of experience in education. He's previously worked as a teacher, assistant principal, principal and eventually a superintendent. Miracle was nominated for Kentucky Superintendent of the Year while serving as Trimble County's superintendent. He most recently worked as the principal for the Bullitt Central High School. Before his time as an educator, Miracle was enlisted in the U.S. Navy.
Miracle's stepping into some big shoes. During his 13 years with the district, Lovett led the community through the 2018 Marshall County High School shooting and worked to keep the past two school years going through the middle of a pandemic.
Miracle is excited to help move the district forward, and begin writing a new chapter for the school district. "Any mission any school or district has needs to always be doing what's best for students every single day, with no excuses," Miracle said. "That's whether it's curriculum, or social and emotional, so we have to really provide all of that moving forward."
The moment is bittersweet for Lovett, as he gets ready to say goodbye to the district he's been a part of for so long.
"I'll always be a Marshal," Lovett said.
Lovett's time has been fulfilling. He watched the most recent group of graduating seniors start off as kindergartners, and eventually walk across the stage to collect their diplomas.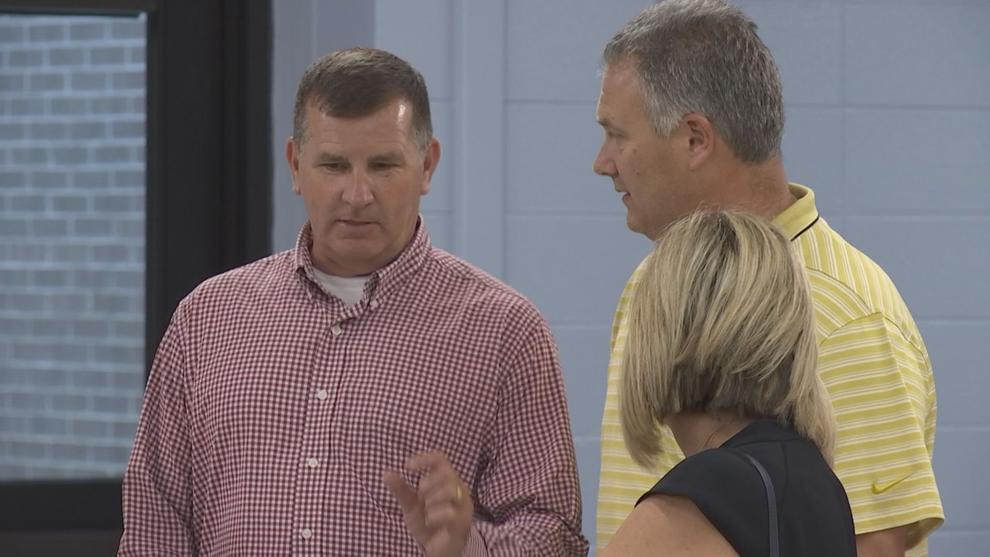 Miracle admires Lovett's ability to lead not only a school district, but a community, through the tragedy at the high school in 2018. 
"It's not taking over for him. It's hopefully moving, continuing what he started and moving it forward to the next phase, and making it even better," Miracle said. "It's already one of the best district's in the state. I just want to remove the first part that says, 'one of the best,' where it is the best."
Lovett's ready to retire, but is passing along some advice to Miracle before he leaves.
"To get out and to know the people, and to know all the people in this district," Lovett said. "Since this community is so supportive, I think that's very important that you become a part of the community, and you serve them just like they serve you."
Miracle will start as the district's new superintendent on July 1. The Marshall County Board of Education will have a regularly scheduled meeting on Thursday. It will be Lovett's last board meeting as superintendent, before Miracle takes over.