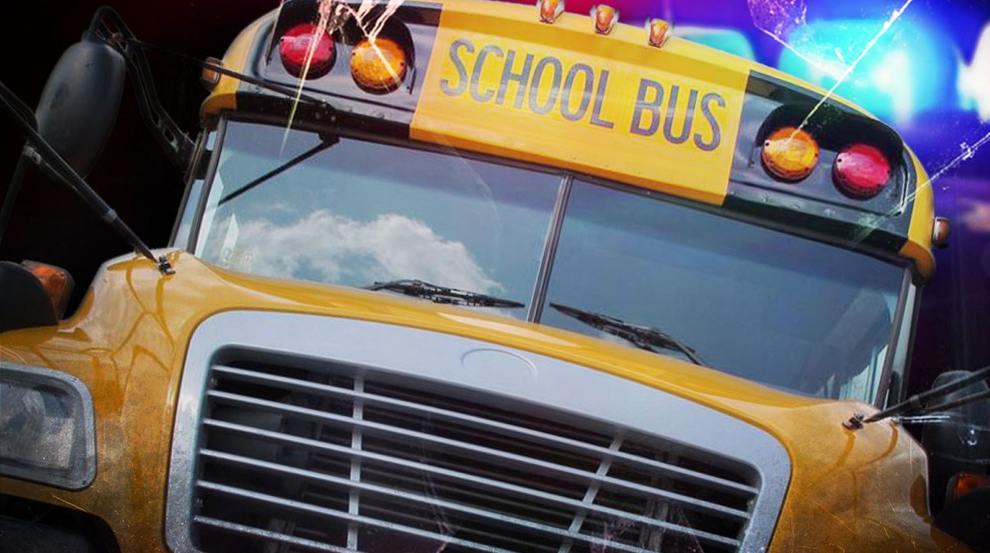 MCCRACKEN COUNTY, KY — No injuries were reported in a two-vehicle crash involving a McCracken County school bus on Friday, according to the McCracken County Sheriff's Office.
Deputies were dispatched to the intersection of Woodville Road and Bethel Church Road at around 4:27 p.m.
Preliminary investigation revealed Rhonda A. Dukes, 58, of Kevil, Kentucky, was operating a yellow 2019 McCracken County bus northbound on Bethel Church Road. 
Blayke O. Williams, 32, of Kevil, Kentucky, was operating a black 2015 Chevrolet Tahoe westbound on Woodville Road.
As Dukes crossed the intersection, deputies say Williams struck the passenger side center of the school bus. At the time of the crash, 13 children were on board the school bus. 
Deputies say all individuals involved were checked out on scene by Mercy Regional EMS, with no reports of serious injuries.