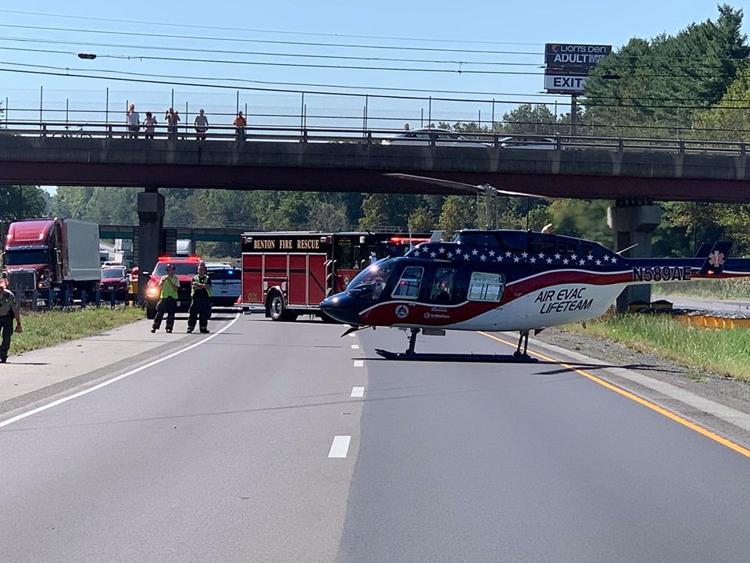 FRANKLIN COUNTY, IL — Northbound Interstate 57 is temporarily shut down near Benton, Illinois due to a crash.
The Franklin County Emergency Management says there has been a crash on I-57 northbound at the Benton exit off ramp. This is exit 71.
Northbound I-57 traffic is being stopped at mile maker 70 so that helicopters can land.
Drivers are urged to use alternative routes.