KNOXVILLE, TN — The bullet that struck the police officer injured in a shooting at a Knoxville, Tennessee, high school on Monday did not come from the armed student who was killed in the incident, the Tennessee Bureau of Investigation says.
The TBI on Wednesday released preliminary details of its investigation into Monday's shooting at Austin-East Magnet High School. 
Officers with the Knoxville Police Department responded at 3:15 p.m. ET to a report that a student inside the school may be armed. When officers arrived, the Knoxville Police Department has previously said, they found the armed student in the bathroom. When officers entered the bathroom, there was a struggle and shots were fired. The student was pronounced dead at the scene, and an officer who was shot was hospitalized. 
In Wednesday's update, the TBI says the student had a handgun. That gun was fired, and then law enforcement officers fired twice. The bureau says preliminary examinations indicate the bullet that hit the officer did not come from the student's gun.
The TBI also released the identity of the student killed in the incident — 17-year-old Anthony J. Thompson, Jr.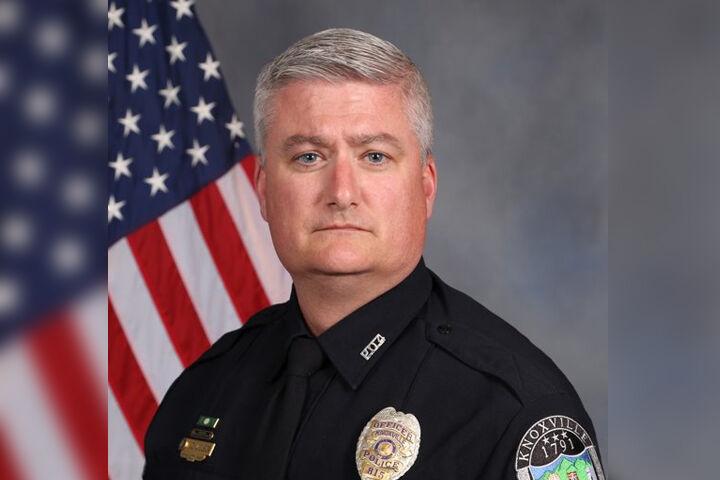 The Knoxville Police Department tweeted Tuesday that the officer injured in the incident, Austin-East School Resource Officer Adam Willson, was recovering from surgery. He has served with the police department for 20 years. 
The Knoxville News Sentinel reports that students will not return to the magnet high school until April 21. Classes were canceled Tuesday and Wednesday at the school as well, in light of the shooting. Counselors will be available at the school for students and their families, the newspaper reports. 
The high school previously went to all-virtual learning twice this semester, after students were shot and killed.