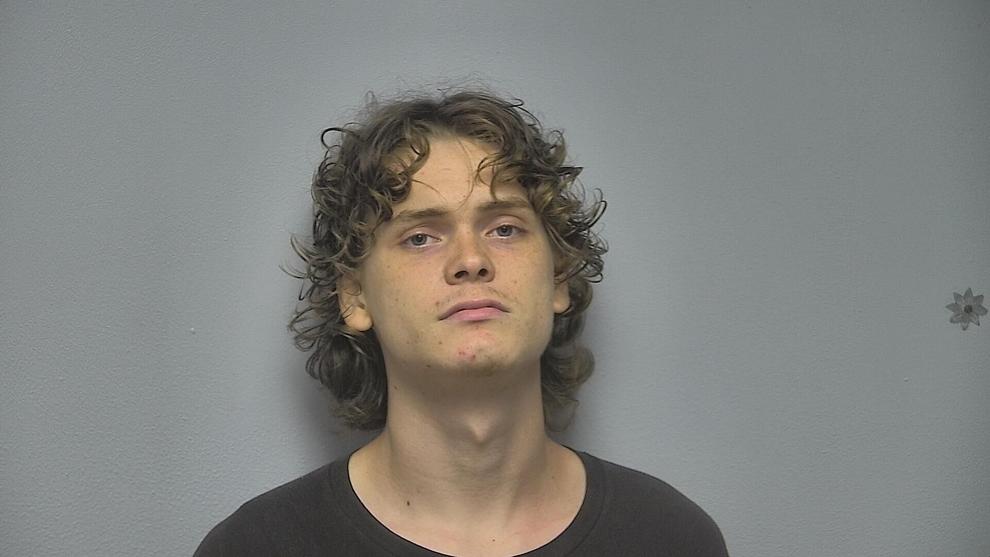 PADUCAH — One local police officer's good memory helped officers find the person who broke into a Dollar General. 
Officers from the Paducah Police Department say the alarm at Dollar General on Beltline Highway went off around 4:13 a..m. Tuesday. 
When police arrived, they found a broken window and items scattered in front of the store. 
As they started their search, officers saw a person run out of the back door of the business. At the time, they were unable to find the person. 
After looking at the surveillance video with the store manager, officers saw a slim, white male, enter the store. He was wearing black shorts and had a black t-shirt wrapped around his head and face. 
Officers also found a shoe print with a unique pattern on the door and in the mud in front of the store. 
Officer Logan Barrow says he remembered having talked with a man on Ohio Street who matched this description, several hours before the break-in. 
Officer Barrow went back to Ohio Street where he found the man, identified as Anthony Webb, wearing a black t-shirt and shorts. The officer says the man's tennis shoes also had a treat pattern identical to the one at the scene and the man's shoe had small pieces of broken glass on them. 
Web was arrested and charged with third-degree burglary and first-degree criminal mischief. 
Officers say Webb admitted to breaking into the store. He was booked into McCracken County Regional Jail.