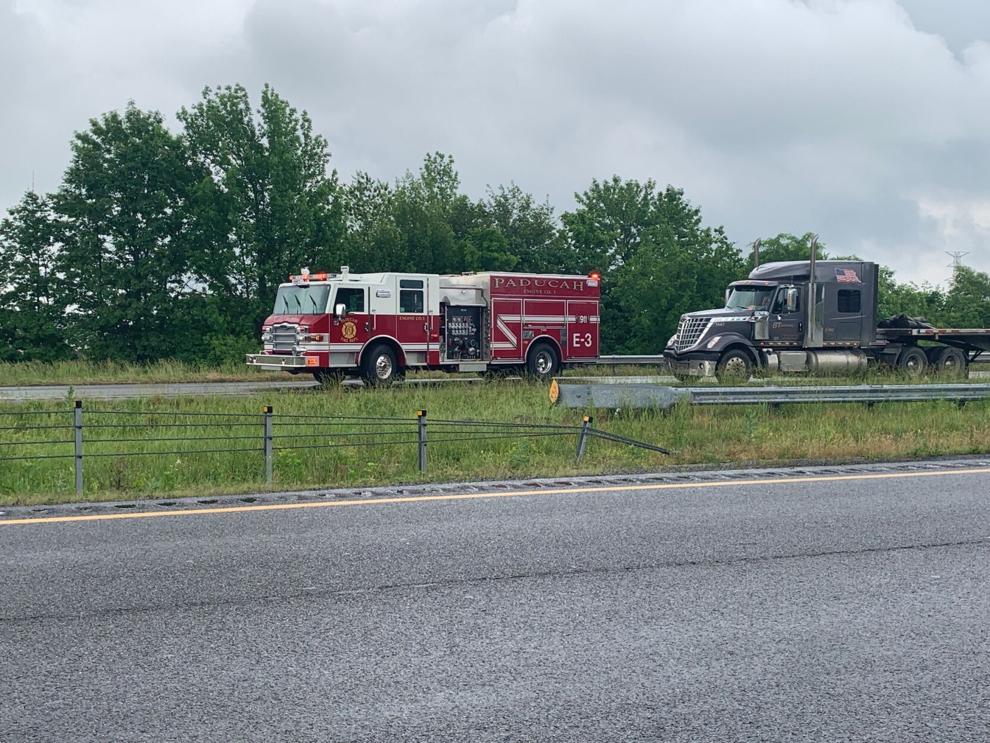 PADUCAH — An Alabama man was killed and an Illinois man was hospitalized in a collision involving two semitrailers and a compact SUV Wednesday on Interstate 24 westbound, near the 3 mile marker. 
Police were called to the scene of the crash around 11:25 a.m. 
Witnesses told police officers that a Honda CR-V compact SUV driving in the right-hand lane tried to pass stopped traffic when the driver lost control, the Paducah Police Department says. 
A Mack semitrailer hit the passenger side of the Honda, shoving it into the rear of a Volvo semitrailer that was stopped in traffic. Police say the man driving the Mack semi told them he was unable to stop in time to avoid the collision. That driver, a 65-year-old man from Decatur, Illinois, was taken to Mercy Health - Lourdes Hospital. Police say his injuries appeared to be minor. 
The driver of the Honda was taken to the same hospital, where he was pronounced dead. Police have not yet released his name, pending notification of his family. 
The driver of the Volvo semi and a passenger told officers they were not injured and did not need medical help. 
The westbound lanes of I-24 were closed for more than three hours at this location. The Paducah Police Department says its collision reconstruction team is investigating the crash.