PADUCAH — There is now 12 places in Kentucky where you can get your voluntary travel ID.
The Kentucky Transportation Cabinet is training 16 employees who will work at regional offices across the state. The regional office for our area will be in Paducah.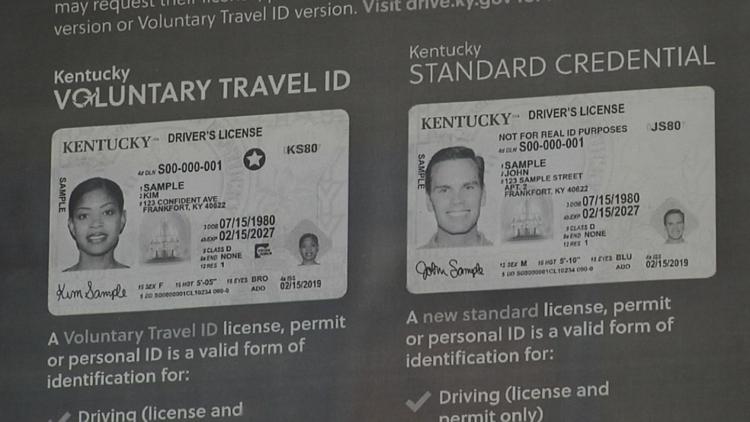 By October 2020, you will need a REAL ID to travel domestically, get on a military base or to get on to a restricted federal facility, like the White House.
The location in Paducah hasn't been chosen yet, but the transportation cabinet is looking for a state-owned building. The office will only issue Real IDs.
It will cost you $24 for a four-year license or $48 for an eight-year license. 
Jordan Smith, deputy executive director for the Kentucky Transportation Cabinet, says the REAL ID Act is a federal mandate that was made in response to 9/11.
"People who perpetrated those attacks got on their planes with fake state IDs," Smith says. "And so this was a response in effort to have folks re-prove who they are."
Here is what you need to bring with you to get a Real ID. You will need a birth certificate, your social security card, and two proofs of residency. The birth certificate cannot be a copy, the social security card cannot be laminated and the proofs of residency can't be older than 61 days.
If your name has changed on those documents because of marriage or divorce, you will need to bring your marriage certificate or divorce papers.
Visit drive.ky.gov to learn if you will need a Real ID and more information on the specific documents.
If you have a passport or military ID, you can use those forms of identification in place of the Real ID.
The other regional offices will be located in Louisville, Lexington, Florence, Somerset, Manchester, Jackson, Prestonsburg, Morehead, Elizabethtown, Madisonville, and Bowling Green.