PADUCAH -- You consider your dog part of the family, so taking your dog to community events is part of your regular routine. The city of Paducah is moving toward restricting that decision with a new ordinance introduced at Tuesday's commission meeting. 
If the new city ordinance passes, Lexie Millikan wouldn't be able to bring her own dog to the Lowertown Arts Festival, the event she organizes. 
Millikan says the event is pet-friendly.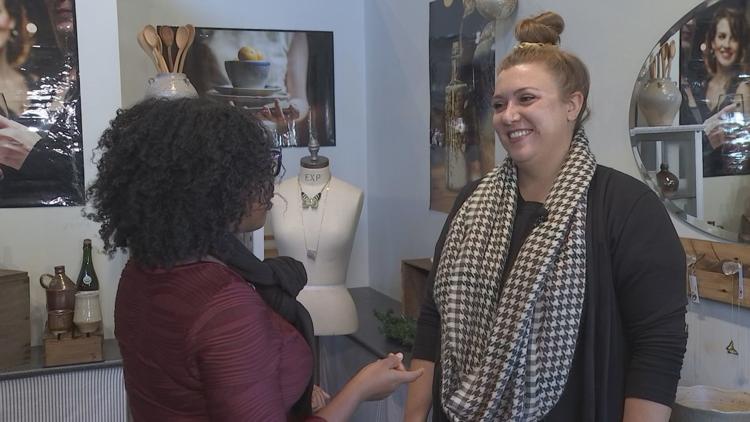 "Some dogs shouldn't be in a crowd like that," she says. "I would hope the pet owners know that and take responsibility, but there are dogs that are perfectly fine being in that crowd." 
Millikan says they haven't had any trouble with dogs at their festival. Paducah city manager Jim Ardnt says the ordinance is about prevention.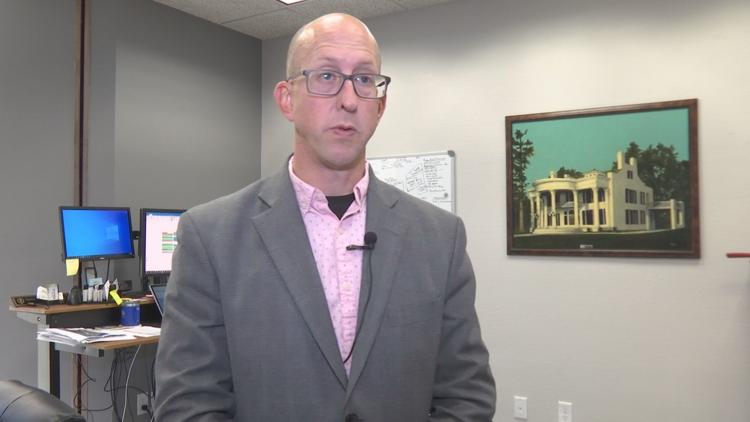 "We've not had an incident, which is good, we don't want an incident to occur," he said after Tuesday's city commission meeting.
He added that the concerns of the commissioner are large crowds with dogs, food with dogs and heat with dogs.
The city has no data to support dogs being "a threat to public safety and welfare at public events," as they wrote in the ordinance. 
"I'm sure there probably is, we didn't look for that," Ardnt said about any numbers on dog-related incidents at special events. 
The Paducah Police Department would be in charge of enforcing the ordinance if passed.
Paducah police do not track animal incidents at special events, but Local 6 is working to get those numbers from the county health department, where all animal bites must be reported to. 
One of the only exceptions to this ban are service dogs as defined by KRS 525.010. 
"It has to be certified through the Commonwealth of Kentucky and they will need to carry certification for their animal," Ardnt says.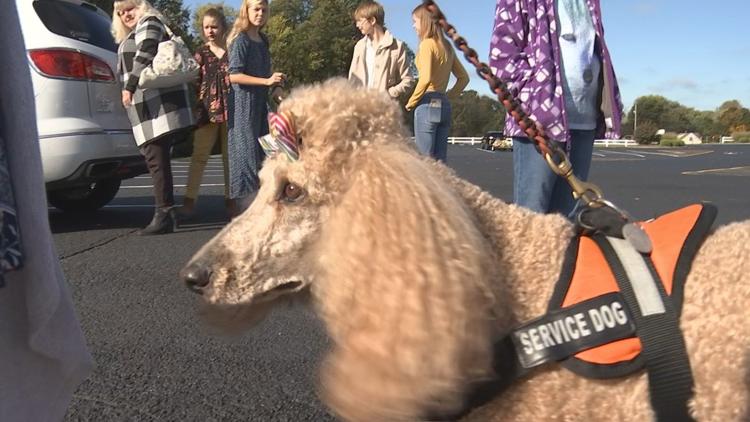 The Commonwealth of Kentucky doesn't certify service dogs.
The Americans with Disabilities Act does not recognize any one organization or individual as proof a dog is a service animal. Additionally, you are not legally required to register or certify a service dog in Kentucky or any other state in the U.S., with exception of New York City. The American with Disabilities Act supersedes any state or local laws.
Public establishments can only ask these two questions:
Is the animal required because of a disability?
What type of work is the dog trained to perform?
The ordinance would allow the city to approve for dogs at the festival, but only on a case-by-case basis. Ardnt confirmed they will consider all requests in a uniform way no matter what the festival is. Local 6 is working to find out what that process will look include if the ordinance is passed at its second reading. 
Millikan said if the Lowertown Arts Festival was denied pet-friendly access, it would disrupt their festival.
"We have police there helping with security and we have a private security company there as well," she says. "That's what we want them there for and I don't think that making sure that dogs there live in the neighborhood are a good use of their time."
Ardnt explained at at Tuesday's meeting how they would enforce the ordinance.
"We have a presence at special events," he said. "We would simply ask that person to escort their dogs off the premises and feel free to come back." 
Paducah mayor Brandi Harless says she's not sure yet about the ordinance. Paducah City commissioners Richard Abraham and Gerald Watkins said they support the ordinance as written. Commissioner Brenda McElroy also supports the ordinance, but is open to other options and commissioner Sandra Wilson said she's waiting on more discussion.
A second reading and a vote is scheduled for Nov. 26.
You can read the ordinance below: