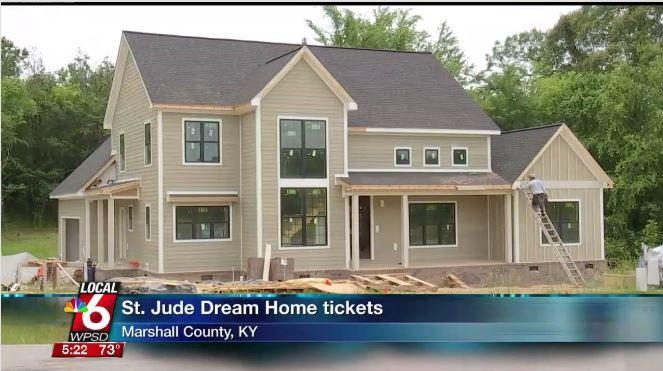 MARSHALL COUNTY, KY — Have you bought your ticket for the 2020 St. Jude Dream Home Giveaway? Over 5,388 of this year's 7,500 tickets have already been sold!
Local 6's Chief Photojournalist Mike Spissinger was there to bring us a look at how construction is coming along. The walls have now been painted.
The three bedroom home is in the Hill Creek Subdivision in Marshall County, Kentucky.
Get your tickets while they are still available! You may win a home. You will, for sure, help children at St. Jude Children's Research hospital. The drawing for the winner of the home will air live on WPSD Local 6 on August 23.
The early bird prize deadline is June 19. Buy your ticket before that date and you could win a two-night stay in a two bedroom condo, courtesy of Green Turtle Bay Resort and Marina, and a $5,000 VISA gift card. 
Every $100 ticket purchased is an opportunity to win the house and/or a secondary prize valued at $1,000 or more. For more information about this year's St. Jude Dream Home, the other prizes available and how to buy a ticket, click here.