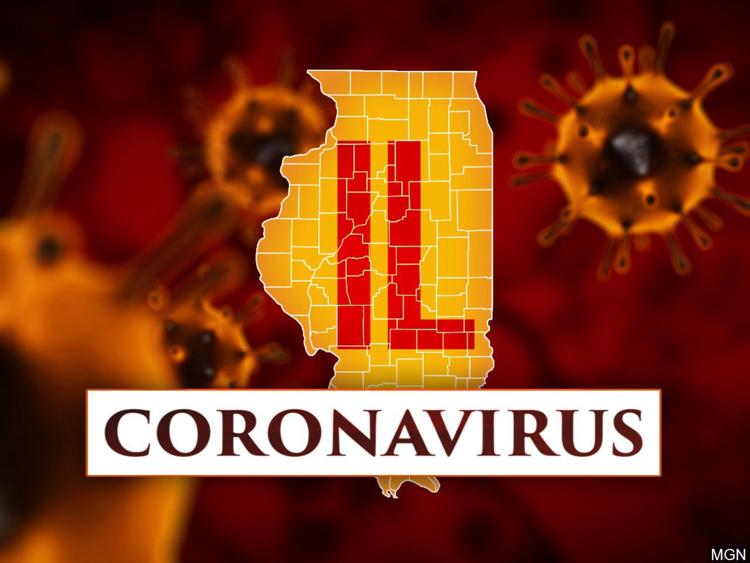 SPRINGFIELD, IL -- The Illinois Department of Public Health Sunday announced 1,105 new cases of COVID-19 in the state, this includes 18 additional deaths. 
Cook County: male 50s, 2 females 60s, 2 males 70s, 3 females 70s, 2 males 80s, female 80s
DuPage County: male 60s
Kane County: male 40s, 2 males 90s
Kendal County: male 60s
LaSalle County: male 80s
St. Clair County: female 70s
Bond, Knox, Menard, and Montgomery counties are now reporting cases.  Currently, IDPH is reporting a total of 4,596 cases, including 65 deaths, in 47 counties in Illinois.  The age of cases ranges from younger than one to 99 years. 
Gov. JB Pritzker says in his daily Facebook Live update that they are trying to build up testing abilities. The state has been running about 2,000 tests per day as of this week, but are now averaging about 4,000 tests per day. 
Gov. Pritzker says they have run nearly 28,000 tests in Illinois in total with 30 hospitals and clinical labs up and running. 
In the next 10 days, Gov. Pritzker says they will be up to 10,000 tests per day. Gov. Pritzker says this is the number that scientists say they need to be running to get a true understanding of the virus in Illinois. 
At this time, the United States is trailing other countries on testing capabilities. 
All three Illinois state labs are running second shift technicians to run samples and they will be adding a third shift soon. 
On Friday, Abbott Labs in Illinois announced they will be doing portable testing.