EDDYVILLE, KY — It's good news for one of our Service & Sacrifice families Wednesday night!
Owen Matthews is coming home to Eddyville, Kentucky, from Cincinnati Children's Hospital Liberty Campus in Ohio after 51 days there, where he's undergone 33 radiation treatments, 12 chemotherapy treatments, and one surgery.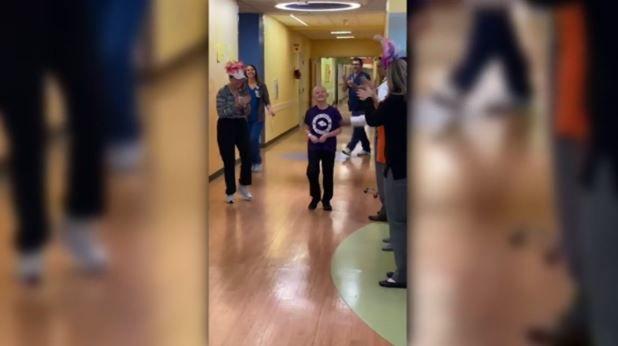 In videos shared with Local 6, you can see nurses at staff at the hospital celebrating along with him, as well as a video from his classmates congratulating him and telling him they're glad he gets to come home.
We shared his dad Chase Matthews' story in early September when he competed in the Wounded Warrior Challenge in Kuttawa. Operation Enduring Warrior was there with him. His family also competed alongside him, including 9-year-old Owen. Shortly after, Owen was diagnosed with a malignant rhabdomyosarcoma tumor in his pelvic area.
Owen's journey isn't over yet. He'll continue chemotherapy at Vanderbilt Children's Hospital every week until September.
Owen's mom, Jennifer, tells us he'll go through maintenance chemo for another six months.
The Matthews family has a GoFundMe page where you can help with Owen's medical expenses. To see the fundraiser page, click here.