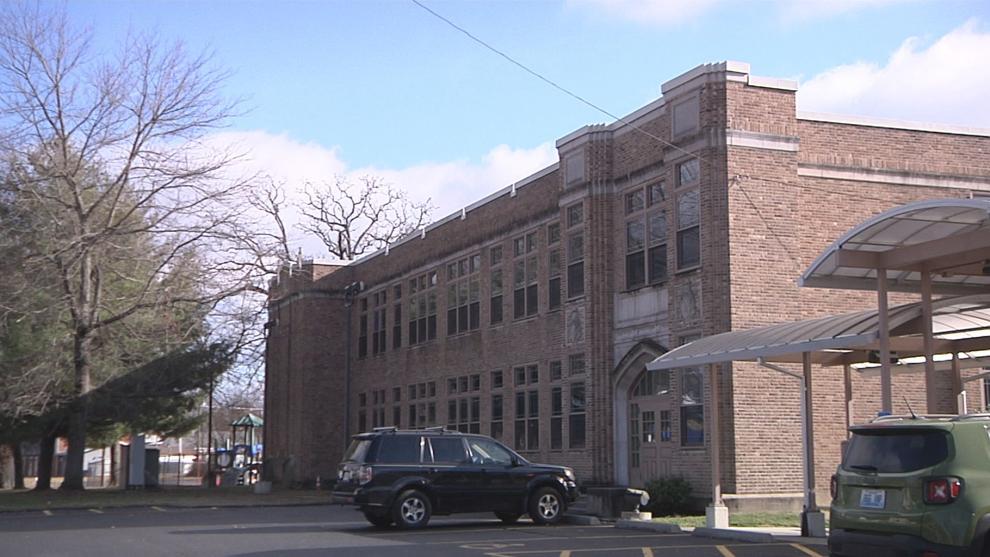 PADUCAH — There is nothing like a fresh haircut to make you feel like a million bucks. 
Some students at McNabb Elementary School in Paducah walked around looking and feeling good, and it is all thanks to Terry Jones.
Jones is the owner of Jamestown Barber Style Shop on 3101 Schneidman Road in Paducah. The master barber gave kids free haircuts on Tuesday, which coincidentally fell the day before the McNabb Christmas Program. 
If you are or were a student like Ayden Mai, you know how it feels to go to school with a bad hair day.  "It felt embarrassing, 'cause I normally come to school with my hair done, so yeah, " said Mai. 
He and his classmates waited to get their hair done by Master Barber Terry Jones.
Mai got his favorite style, his initials, AKM. 
He said he tries to look his best, because some kids can be cruel.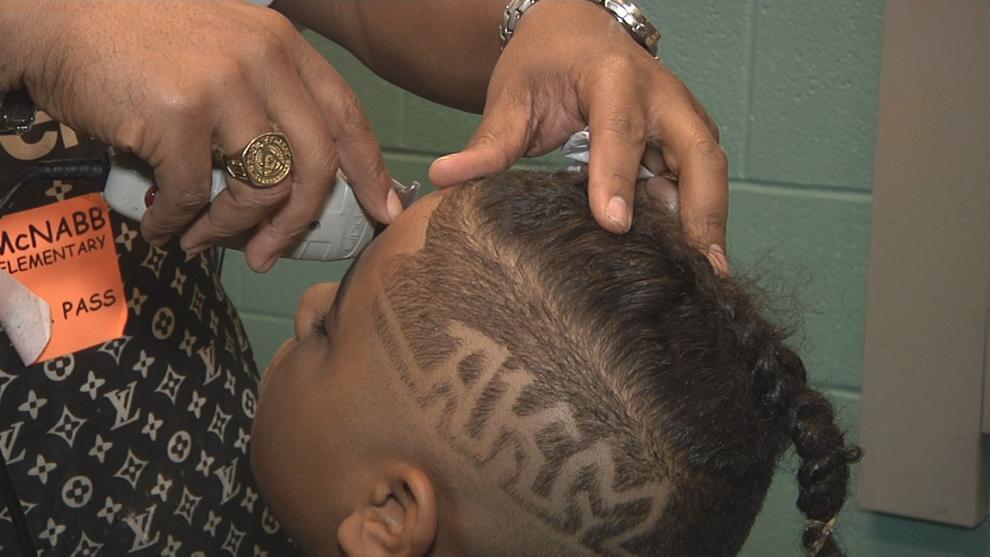 "When your hair is messed up, they talk about it a lot," said Mai. "But when your hair is good, they just like give you compliments, most of the time." 
He wasn't the only one getting shaped up Tuesday. Robert Eidson got a medium fade with a part.
"Well, I feel OK whenever I don't have my haircut," said Eidson. "But whenever I do get my hair cut, I feel really good."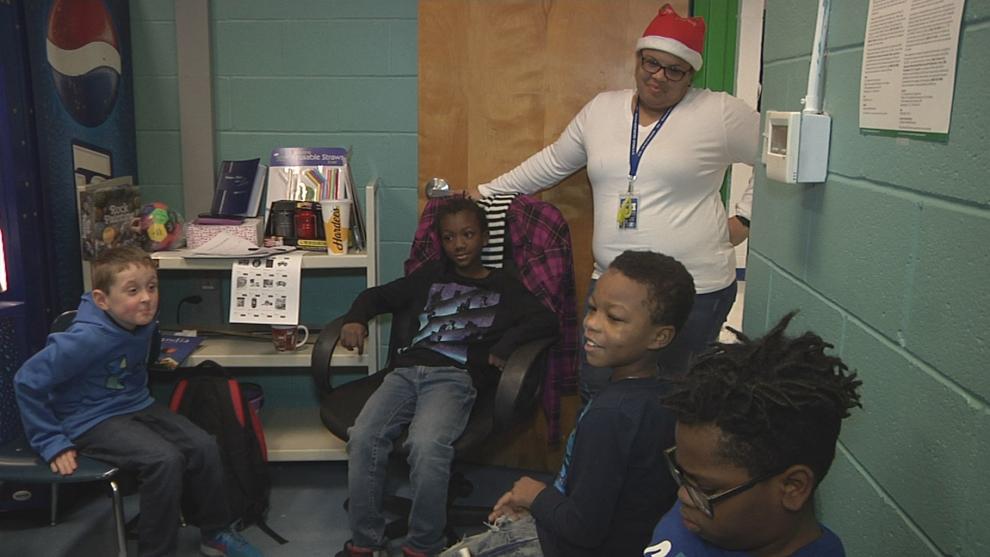 The saying,"If you look good, you feel good,"applies to everyone, but Jones  wanted to be sure these young kids at McNabb Elementary got that feeling.
"We don't have a big check, but we do have time, so I figured I could put a little bit of my time in," said Jones.
"And that would be equivalent to any amount of money as far as I'm concerned."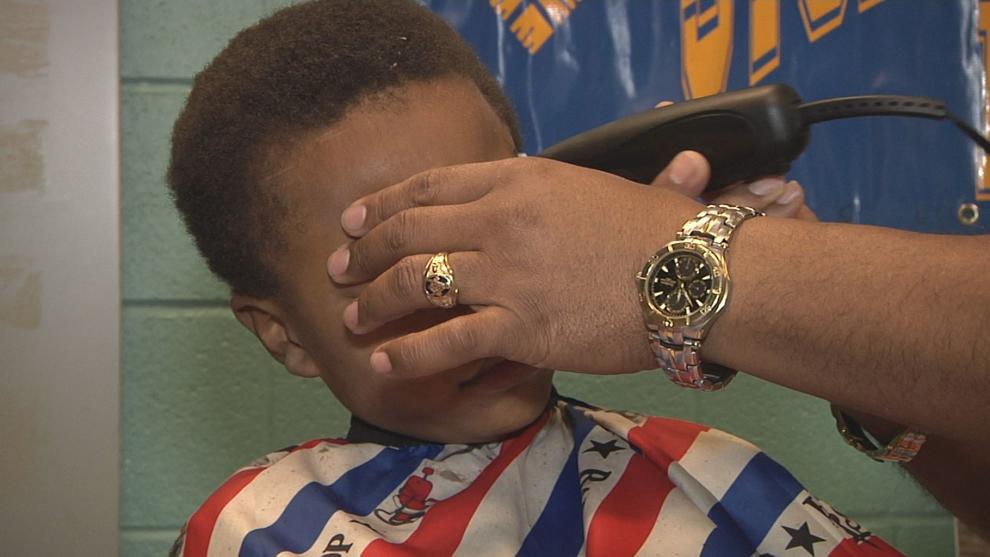 Jones visits schools and nursing homes when he can, and uses his talents to style people and bring smiles to different faces.
"As a child, I know what it's like to live in a household with quite a few family members, and the adults couldn't afford to get haircuts, so I believe in giving back," said Jones.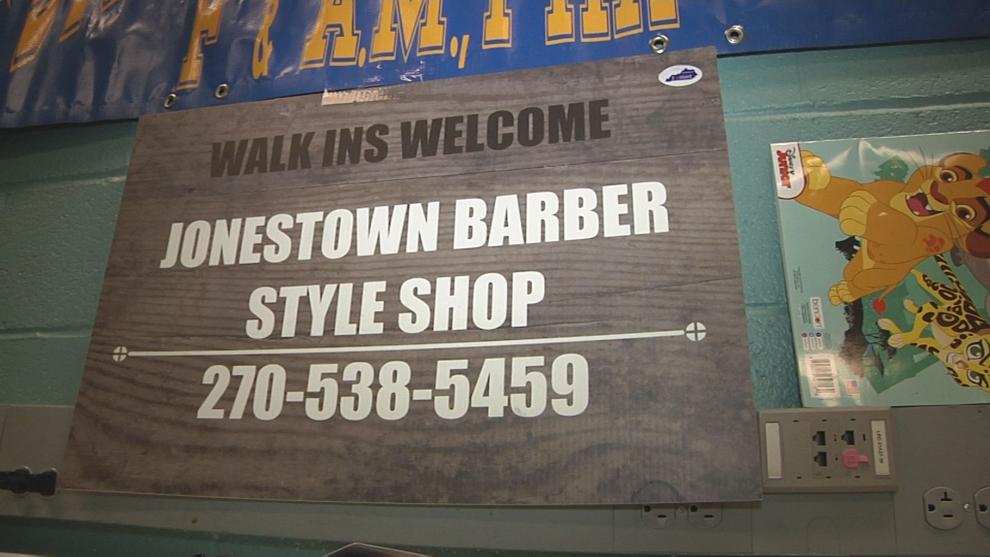 Jones provided the hair cuts free of charge, and he said he will continue to spread "clipper love" in the area.
The children will look camera ready for the McNabb Elementary Christmas Program on Wednesday.