PADUCAH — The Paducah City Commission took the first step in creating an Entertainment Destination Center Tuesday night by holding the first reading of the proposed ordinance to create it. If the ordinance passes, the 50-acre area along Paducah's riverfront would be designated to allow people to buy to-go cups of alcohol from local bars and restaurants, and walk around with open containers.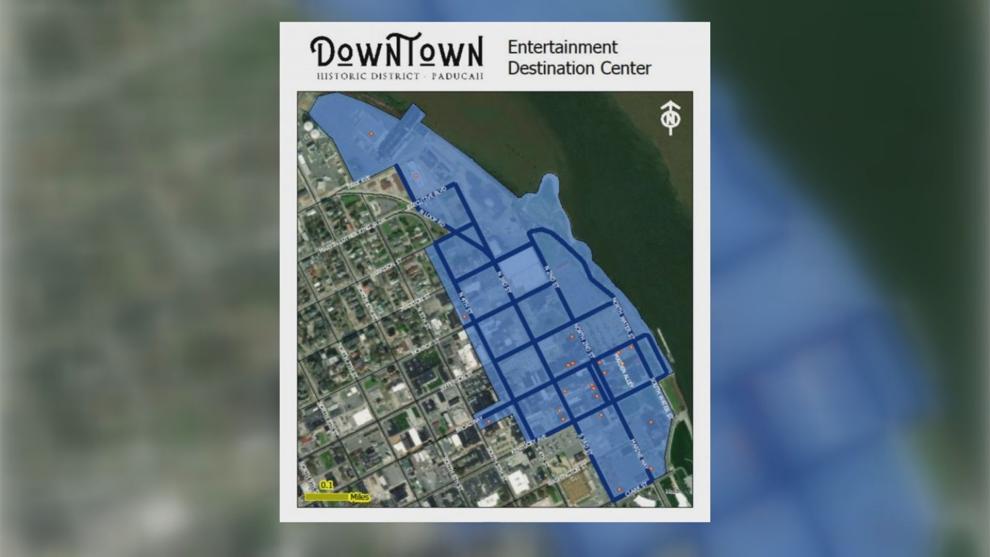 The goal is to have the application sent to the state by the end of the month, following the second reading and approval of the ordinance. The city would need to get a state-issued license each year to have an EDC. The city is working to have the EDC in place by Memorial Day. 
There have been slight changes to the boundaries to allow people to walk safely on the sidewalks if they do have the appropriate to-go cups. Kathryn Byers, the city's business development specialist, says the cups have undergone some design changes as well.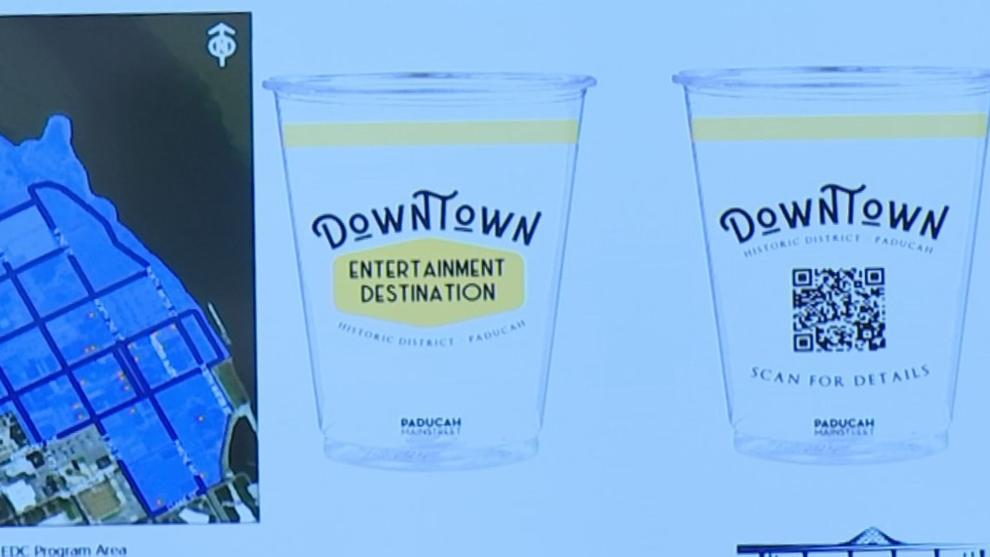 "There will now be a flip side to that cup that will have a QR code that you can scan on your phone. It will pull up a map that will show you where you can walk within the boundary. It will also list off the participating bars and restaurants, so you know where you can walk and where you can go," Byers said. 
The city wants to establish an EDC to help businesses recover financially from the pandemic. The hours they planned on serving alcohol has also changed.
"We proposed that this be from 6 a.m. until the following morning of 3 a.m.," Byers said. "We're going to push that back until midnight, so it's going to be 6 a.m. until midnight."
Commissioner Sandra Wilson agrees that amending those hours is the right move. Wilson believes it will be better for people who live downtown, or are interested in living there. 
"I think as we're promoting more upper story living downtown in that area, it just needs to have that cutoff time where people might be a little bit quieter," Wilson said. 
The license would cost the city $2,500 each year. They're looking to cost share with the bars and restaurants who are interested in participating in the EDC. Around 20 businesses in the proposed area of the EDC would be eligible to sell the to-go alcoholic beverages. The special cups bought inside the boundaries of the EDC are single-use, and cannot be taken out of the area.