PADUCAH — Paducah City Commission meetings will be held virtually until further notice, but certain topics won't make the agenda. City Manager Jim Arndt said leaders want to make sure the public can be physically present when those topics are discussed.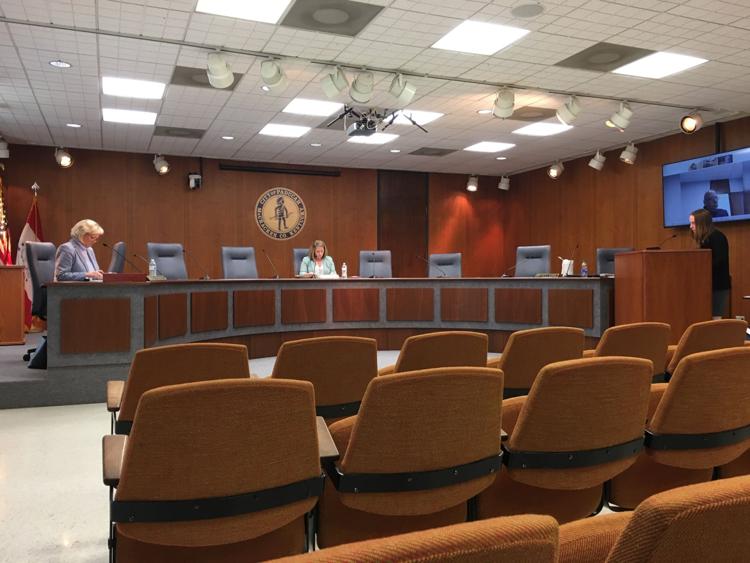 "We still have a lot of projects underway," Arndt said. "Making sure we continue the continuity of those projects, but at the same time we have to make sure that our services don't fall behind. It's been intensive. It's been a lot of long days, long nights."
The most current agenda item pushed back was a homeowner's comments on a possible annexation. 
"It's not fair to put that on there until we can have an opportunity for them to have their voice be heard," Arndt said. "That's the only thing that's pressing at this time, but we really don't know until the items come up on the agenda." 
The preliminary contract with Weyland Ventures is set to expire in April. They are currently developing the design plans for a town square and hotel to be built downtown in a future tax increment financing district. 
"We are still in the process of negotiating with Weyland," Arndt said. "But I have not even made any progress on that whatsoever, because we are dealing with these other issues."
They city commission must vote on any new contracts for the downtown project. Arndt said that will likely not happen right now. 
"Anything we believe the public should be there to voice their concerns, voice their opinions, needs to wait until we can get the public there," he said. 
The city of Paducah must conduct city businesses in the open despite restrictions from COVID-19. 
The city doesn't know how long its doors will be closed to the public or how long leaders can hold off on discussing big ticket items. 
"Depending upon the length of this pandemic issue, that might not be feasible," Arndt said. "We are trying to push off anything that may have an opportunity for the need to have the public contribute to have their voices heard." 
The commission was also set to hear city staff members' recommendations on plans to hire a management company for the indoor recreation and aquatic center. 
"The decision for what the recommendation for the board of commissioners hasn't been set yet," Arndt said. "We still have to do our due diligence, do some reference checking and that type of thing, but that's not going to be really feasible for us at this point, because people we need to talk to are dealing with the same thing I'm dealing with it." 
Stormwater infrastructure, the indoor recreation and aquatic center and the TIF district are still moving forward.
Decisions that are controversial will have to wait for another day. Arndt said the city has been trying to balance the pandemic response and city business.
"Some of the things that we were heavily involved with have been kind of pushed to the side if you will, so we can try to manage what's in front of us," Arndt said. "Realizing, though, that once we get though the pandemic we are going to bring those items through to the forefront." 
Arndt said they will reevaluate the decision as COVID-19 guidelines progress.