PADUCAH — Businesses reopening in Kentucky include consignment shops.
Paducah consignment stores welcomed back customers on Wednesday with rules for everyone to follow.
People wearing masks and signs reminding them to stay 6-feet apart is the new normal for shopping.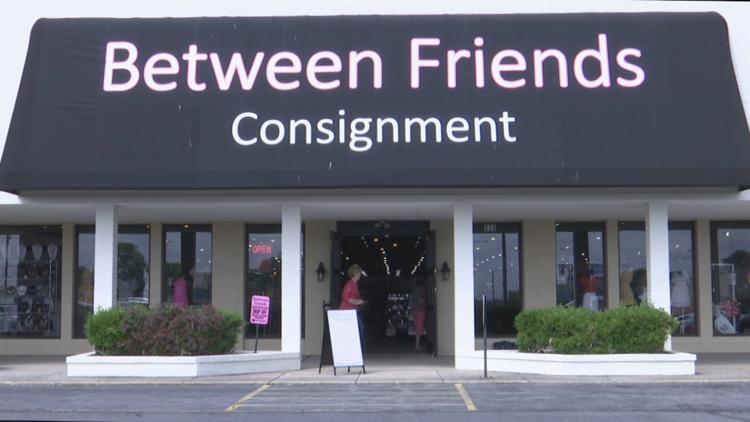 Between Friends Consignment in Paducah reopened at its new location on 533 Lone Oak Road. 
They only allowed 60 people in, after they sanitized their hands.
Owner Brenda Robison said it was a good first day back.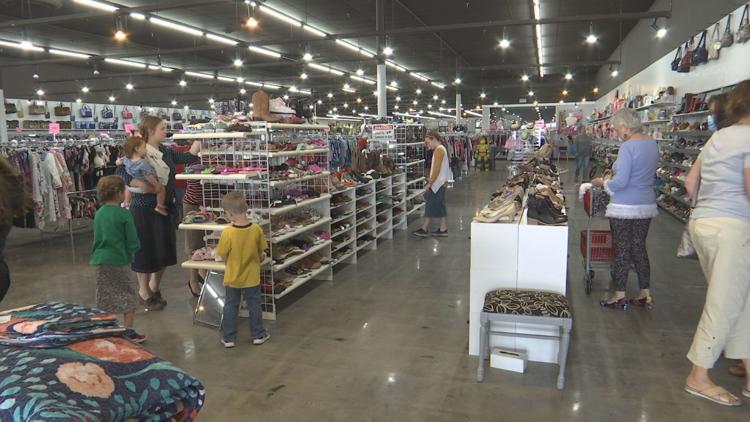 "I'm glad that they are wearing the masks. There's a few that have some issues, but that's OK," said Robison. "We want to invite them in, just as long as they're using the hand sanitizer and keep their social distancing."
Robison said enforcing social distancing is not easy, but people are doing well.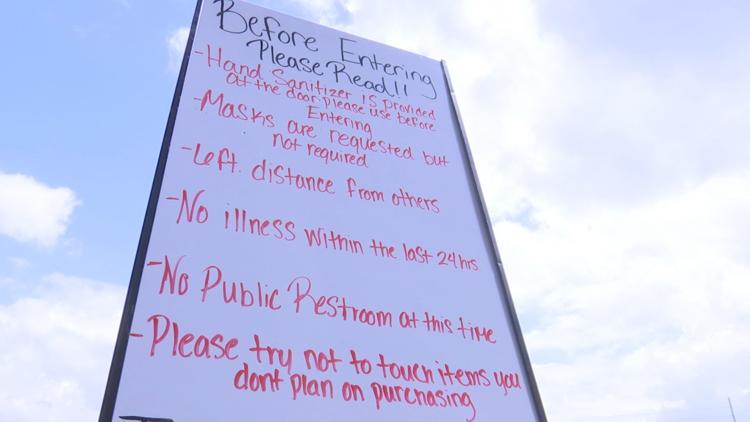 Kim Wiggins is a long-time customer of Between Friends Consignment. She was the first customer back in the store on Friday. 
"It's OK. I mean, I'm not going to complain. There are a lot of other things to complain about, " said Wiggins. "I'm OK if I can come to my favorite store. Wear a mask is all they require. I'm good."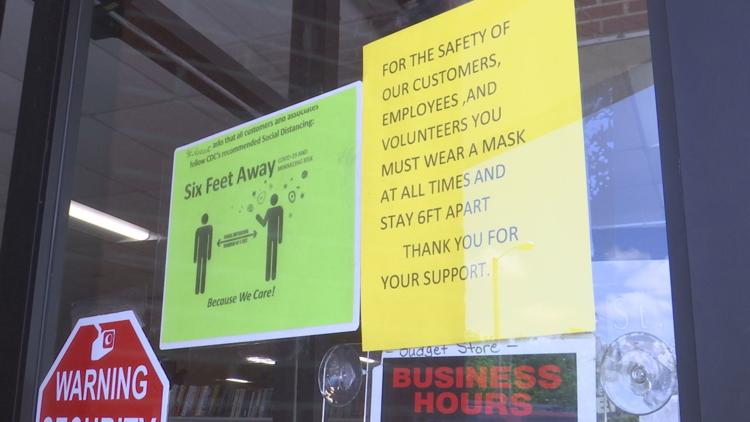 St. Vincent De Paul Resale Store saw similar results about 10 minutes away. They allowed 21-30 people in at a time.
Manager Norma Cox wore her special smiley face mask. She said wearing a mask inside is mandatory.
"I want to be safe. I want other people to be safe," said Cox. "I'm not scared, but I just want everybody to be safe."
The thrift store provides different resources to low-income households, like affordable clothes.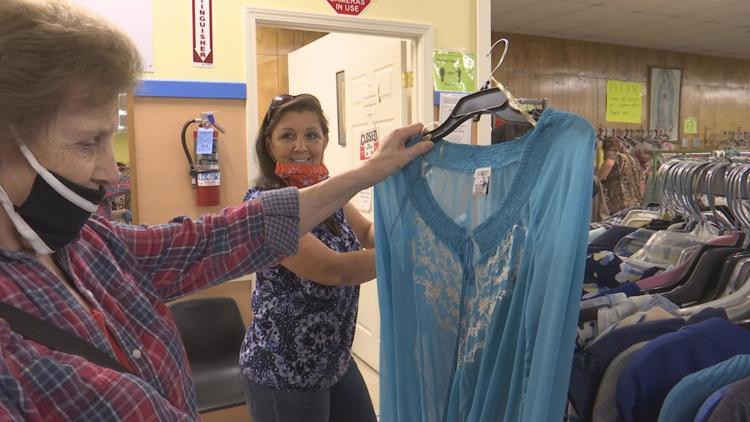 Annetta Guess and her daughter Lisa Fox were shopping Wednesday because they were bored being stuck at home. They are adjusting to wearing masks while shopping.
"Well, when I put my glasses on, I can't see the price of anything, and if I don't put them on I can't see where I'm going cause they fog up," said Guess. 
Thrift-shopping is Fox's favorite pastime. She said wearing a mask is necessary, but not fun. 
"It does hide the wrinkles though. You look better with it on," Fox joked. "It's different, you know. You just feel like it's a whole new world. You know, actually, it is."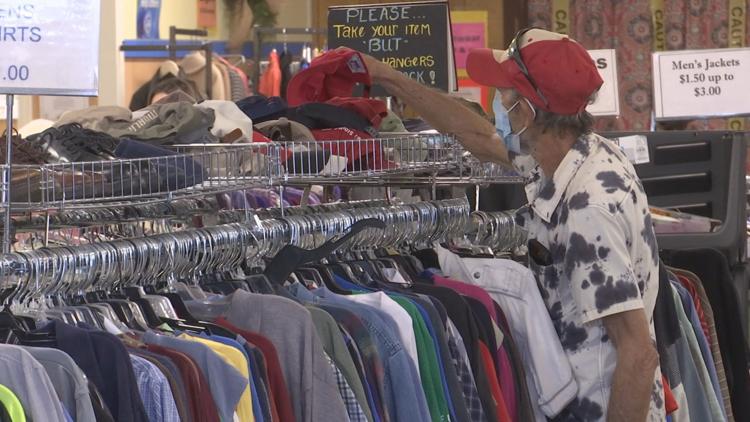 The thrift shopper said she is ready for things to get back to normal.
"I'll be back when things get back to normal, but I feel like this may be our normal for a long time," said Fox. 
You are asked to be careful and follow the rules to have a safe shopping experience.
Retail businesses can only operate at 33% capacity.
Social distancing guidance must also be followed.