PADUCAH, KY — The Paducah Fire Department is now fully staffed after 14 of its members retired last year.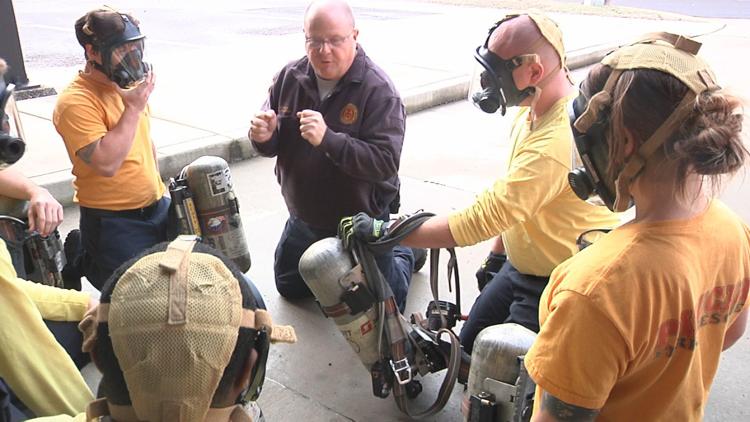 These six new members were recognized at the city commission meeting earlier this week.
Michaela Gossum is excited about her new job. She's more than a week into her 20-week training, but she can't wait to start saving lives. Gossum is the only female firefighter out of the six new employees. But that doesn't stop her from loving what she'll do.
"It is something to get used to," Gossum said. "But it doesn't bother me. It's not going to limit me. I get along with everybody great. So I love everything about it so far."
Seth Harrell is 19 and the youngest of the bunch. Harrell says firefighting is in the family. His dad recently joined the Paducah Fire Department as well, after working several years as a firefighter in Murray.
"I actually wanted to be before him," Harrell said. "But seeing what all they do, daily routines, everything they do for the community, really inspired me even more to become a firefighter. And that's something through him I've seen."
The new staff is still in training. Fire Chief Steve Kyle says he's excited for more staff to take on this role.
Steve Kyle said over the last six months; several firefighters worked overtime to fill in open spots. Once the new staff completes their training, Kyle said it will lift the load off the other workers.
"Having all the resources that we need, the available bodies and personnel to respond to calls and to call back back when they're off duty for calls when needed," Kyle said. "And I think that'll just put us all at a little bit more ease."
Kyle says the Paducah Fire Department is authorized to have 59 firefighters. Last year, they lost 14. But now, they have enough to cover all the positions.
The new firefighters include Aiden Yarbrough, Hakeem Taylor, Rodney Spillane, Joshua Guess, Seth Harrell, and Michaela Gossum.