PADUCAH -- Paducah leaders have approved a contract with a firm to design an indoor aquatic center that will feature pools and other recreational opportunities.
During the city commission Tuesday evening, Mayor Brandi Harless and commissioners unanimously approved a $1,120,800 contract with Nashville-based firm, Lose Design. The fee will be paid over the course of two fiscal years.
Lose Design was selected out of seven design firms that applied. Chris Camp, president of Lose Design, said his firm will begin working with city leaders next week.
"We plan to be here all day on the 4th, meeting with the design committee. I was just talking with Mark (Thompson, director of the Parks and Recreation Department). We want to meet with the swim coaches at the two high schools. And we want to have an opportunity through this process to meet with this body and get your input," said Camp to the Board of Commissioners during Tuesday's meeting.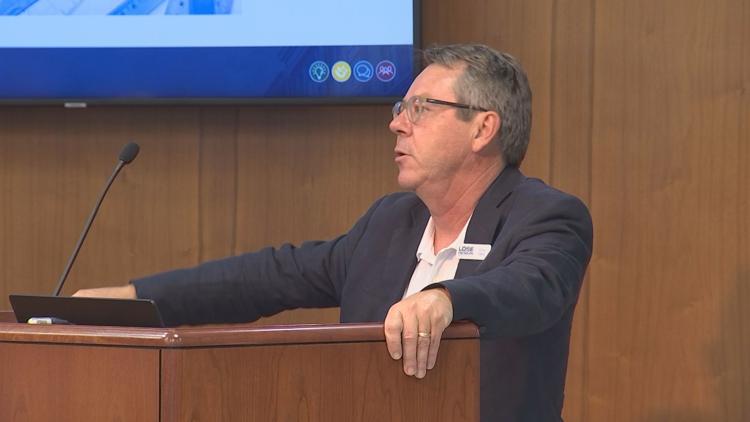 But designing an indoor aquatic center goes beyond what the building will look like.
"The real hurdle is operating them at a level that can be sustainable over time," said Harless during the meeting.
Paducah City Manager Jim Arndt explained more about the firm's roles in the design process.
"It's a holistic approach," said Arndt. "So basically, they're going to come in, they're going to help us identify the site. They're going to help us do the site preparation. They're going to help us do the design of the facility, the programming of every room in the facility, identify the cost associated with those rooms and programs, identify the revenues generated by those rooms and programs, help us to determine staffing models, help us to determine budgets. So looking at long-term financial forecast for both expenditures and revenues. And then on top of that, help us to administer the construction documents, the bid documents, and help us administer the actual construction of the facility."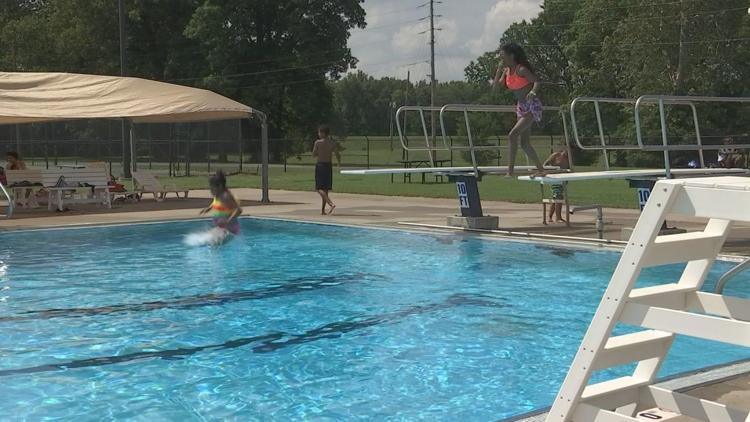 Arndt said Lose Design will work with the city's design team, which consists of members of the City Manager's Office, the Board of Commissioners, the Park and Recreation Department, and Friends of the Park.
As for what the facility will feature, the city says based on surveys, the community has expressed desires for:
1. Lap lanes, warm-up and cooldown lanes, a family activity pool (play amenities and lazy river) and a warm-water therapeutic pool.
2. Walking/Jogging track area.
3. Multi-use courts
4. Out of the box and innovative recreational trend (i.e. rock wall; zip line).
5. Cardio room.
6. Fitness studios.
7. Community meeting rooms.
8. Administrative offices.
Arndt said Lose Design will look into which of the above programs will be a best fit for the indoor aquatic facility.
"Basically utilize this as a quality of life initiative because that's what it is," said Arndt. "It's really making something for everyone. That's the goal of this facility. It's something for everyone, from newborn up through 107."
In addition to providing a place for people to relax and enjoy themselves, Arndt said the indoor aquatic center is intended to hold swimming tournaments that would bring more people to Paducah.
Arndt said the city is considering four locations for the indoor aquatic center: one in the downtown riverfront area, two in the Bob Noble Park area, and one near Paducah Tilghman High School.
Arndt said the goal is to begin building the indoor aquatic facility by around July 2020. The city is looking at a $15 million construction budget. Arndt said during the design process, Lose Design will provide updated budget numbers. The city says construction is expected to take between 12 and 15 months.
Meanwhile, city leaders are also looking for firms to design an outdoor recreation facility that features soccer, baseball and softball fields. Interested firms must submit their qualification proposals by Friday.
You can find out more information about this story and others by following Chris Yu on Facebook and Twitter.