PADUCAH — Paducah city leaders are working to find the next city manager. 
City commissioners, Mayor George Bray and others are spending their day interviewing two of the four final candidates. Commissioners interviewed candidates Thursday during a special called meeting. 
Those finalists are retiring Marshall County Schools Superintendent Trent Lovett; Lakeland, Tennessee City Manager Shane Horn; Paris, Kentucky, City Manager Daron Jordan; and Galesburg, Illinois, City Manager Todd Thompson.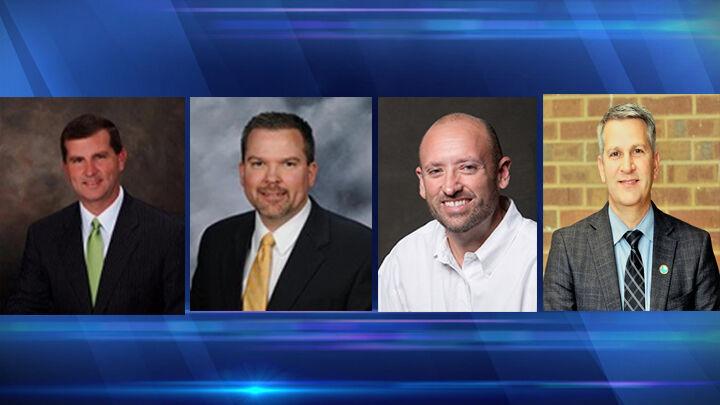 "We're looking for the right fit," Paducah Mayor George Bray said. "We feel like that any of these four candidates would make a good city manager, but each of them in their own right have their own characteristics and their own strengths, and so we're looking for the right fit."
Horn has been the city manager of Lakeland, Tennessee, since 2018. Horn oversees day-to-day operations and works with city staff and board of commissioners to chart the strategic direction of Lakeland.
Since 2017, Jordan has served as city manager of Paris, Kentucky. His website biography says he has 20 years of experience in city government.
Todd Thompson has managed Galesburg, Illinois, since January 2011.
Trent Lovett is a familiar name for Local 6 viewers. He's retiring as superintendent of Marshall County Schools after 13 years in that role. 
Thompson and Jordan were interviewed Thursday, touring the city and learning about the area.
They also met with a Diversity, Equity, and Inclusion Community Panel on Thursday — a first for the city.
Panelist and community member Corbin Snardon said having candidates meet with that panel is "super important, because you need those voices for different things in the community. Too often a lot of these things are handled in house, so I think that's it's a really good thing that the city is doing by creating a panel for discussion to talk about diverse issues, and making sure it's a part of the conversation and will eventually be a part of the job description of the city manager." 
The city will meet with Lovett and Horn Friday, moving one step closer to deciding who the new city manager will be.
The meeting started a little before 3 p.m. and is expected to end after 6 p.m.
Bray tells Local 6 there is still a ways to go before the decision is made, so he doesn't want to give a time frame yet.
The contract for current City Manager Jim Arndt expires at the end of next month.