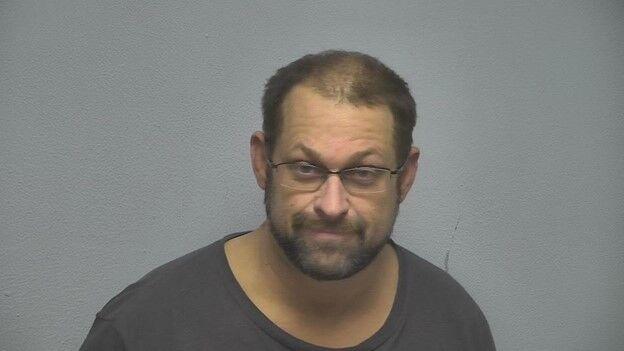 MCCRACKEN COUNTY, KY-- On Wednesday morning, a corporal with the McCracken County Sheriff's Office arrested a man for drug trafficking during a traffic stop.
The driver of the car was identified as 42-year-old John Adams of Paducah. 
Adams was determined to be in possession of 29 grams of meth, as well as a quantity of pills identified as Oxycodone Hydrochloride. He was also found to be in possession of multiple drug paraphernalia items.
During the traffic stop, Adams attempted to get rid of the meth and resisted arrest. A physical struggle occurred during the arrest, resulting in a sergeant for the sheriff's office receiving an injury. According to the McCracken County Sheriff's Office, the injury was non-incapacitating.
Adams was charged with improper equipment, possession of drug paraphernalia, tampering with physical evidence, resisting arrest, third degree assault – peace officer, and trafficking in controlled substance 1st degree.