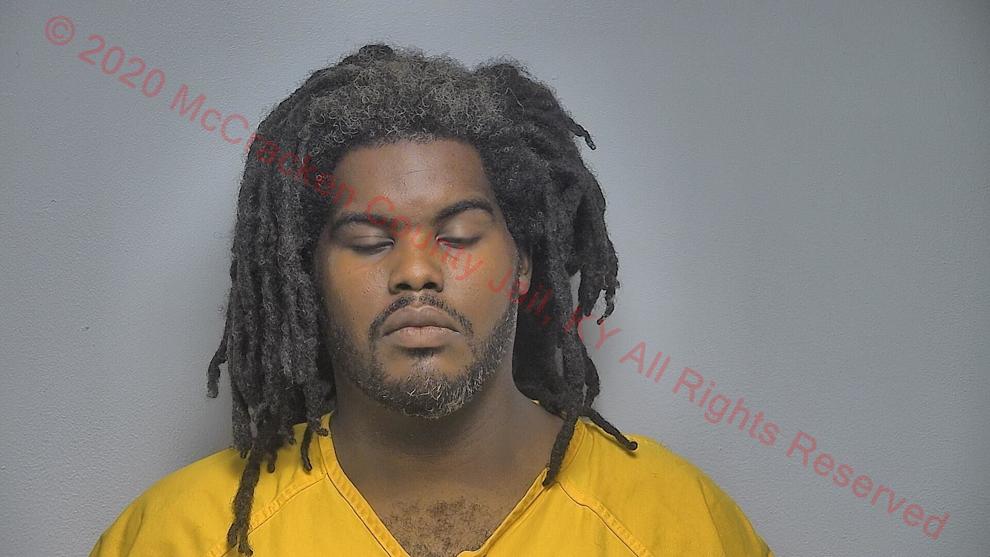 PADUCAH — A 30-year-old Paducah man wanted in a child sexual abuse case faces multiple charges after he turned himself in to investigators, state police say. 
Kenneth K. Lyons Jr. turned himself in to Kentucky State Police troopers at the McCracken County Courthouse, the state law enforcement agency says. Jones is accused of having sexual contact with a child younger than 12. 
KSP says the arrest is the result of a month-long investigation that included multiple interviews and a search warrant obtained for Lyon's Facebook account. A search warrant was also executed at Lyon's home after his arrest. 
State police did not provide further details regarding what investigators found through those searches. But, KSP says Lyons is now charged with two counts of first-degree unlawful transaction with a minor involving an illegal sex act with a victim under the age of 16, two counts of first-degree sexual abuse of a victim under the age of 12, one count of solicitation of prostitution, and one count of tampering with a witness. 
Lyons was jailed in the McCracken County Jail. 
KSP says its investigation is ongoing, and anyone with information related to the case can call Trooper Eric West at Kentucky State Police Post 1 at 270-856-3721 or call anonymously at 1-800-222-5555.