PADUCAH — The city of Paducah may consider another increase to your taxes to deal with recurring flooding.
Last year, the Paducah City Commission voted to increase the insurance premium tax by 1% to fund a future indoor aquatic center.
Now, Paducah Mayor Brandi Harless is asking the commission to consider an additional 1% or 2% increase to fund the the Stormwater Master Plan.
In 2017, the city asked an engineering firm to produce the master plan to identify and provide a solution to mitigate flooding in Paducah. Part 1 of the master plan was completed in Oct. 2018. Part 2, to create a funding source, is still being completed. 
This weekend's flooding continues to reveal problems with the city's flood mitigation infrastructure. 
Joyce McKiney has live on Clay Street in Paducah for eight years. McKiney said heavy rain like this weekend's causes her yard to flood frequently. 
"If I know it's raining, I will get a rake, and I rake that out," she said pointing to a culvert on her curb.
McKiney's neighborhood is one of 10 areas identified in the Stormwater Master Plan as priorities to fix drainage issues. 
The rain is sometimes over quickly, but Harless said the damage lingers.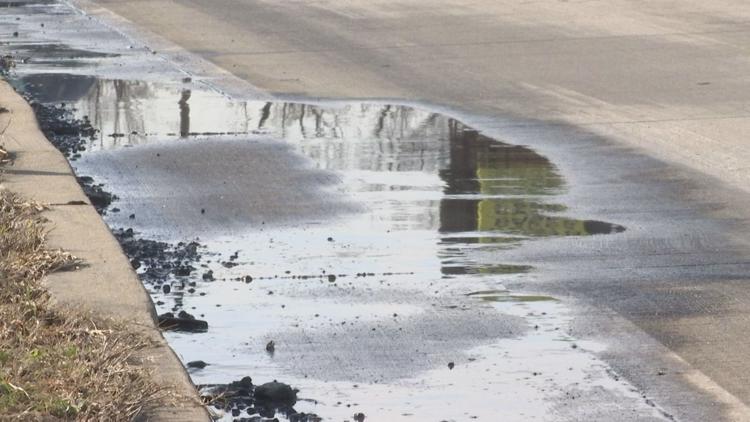 "What we saw this weekend was no joke. When we talk about the purpose of city government, the purpose of city government is public safety," Harless said. 
Harless said funding the Stormwater Master Plan is a part of public safety. 
"I was mad when my new tax bill came in this year," Harless said. " I was, but we have to have this conversation, and we've got to push through to find these solutions or we are going to wake up 10 years from now when the problem is worse and wonder why we didn't start to solve for it."
The Stormwater Master Plan says the city needs about $40 million to fund flood mitigation. The city currently has a line item budget of $94,550 for projects related to stormwater for the fiscal year 2020. That money comes from the general fund.
A proposed stormwater fee failed to get off the ground last year after businesses argued it would affect them disproportionately. 
Harless said she has taken into account the raise on the premium tax for the aquatic center, but the money has to come from somewhere. The city's insurance premium tax went from 6% to 7% in 2019 to fund the aquatic center. 
"It's always this balance between doing infrastructure projects and doing investment projects," she said. "Things that help you grow as a community, but things you need to make sure you have to stabilize your community." 
The proposal to raise the insurance tax premium has not officially been taken up by the city commission. Harless hopes the commission can discuss funding the stormwater fee at its annual planning retreat later this month.