PADUCAH — Two people have died and multiple people were injured as a result of six shootings in the Paducah and McCracken County area in less than two weeks.
Paducah Police Chief Brian Laird confirmed four of those shootings are directly connected.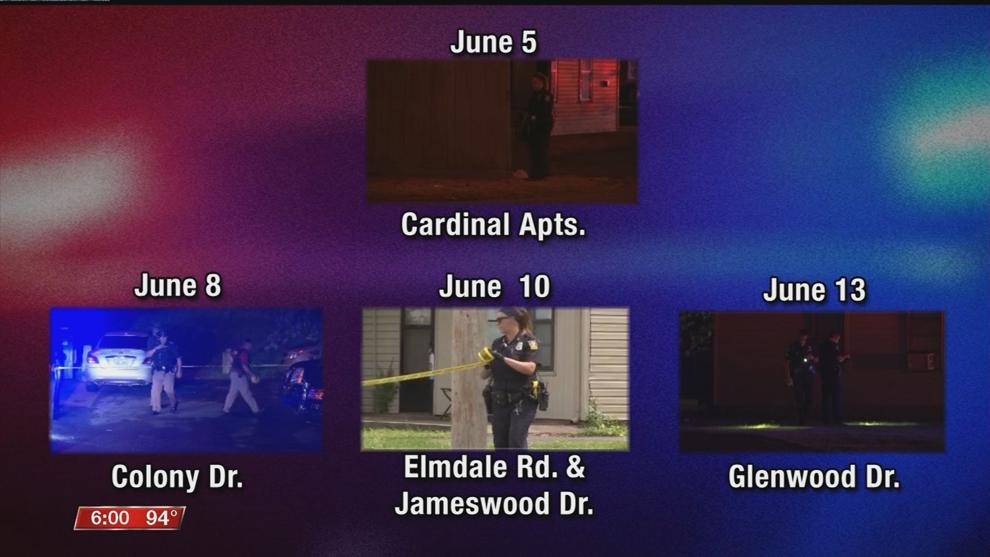 It started with a shooting on June 5 at Cardinal Point Apartments on Joe Clifton Drive in Paducah.
"The Cardinal Point shots-fired call, where the apartments and vehicles were hit, are related to the murder case on June 8 that the McCracken County Sheriff's Office worked out off of Colony Drive," said Laird.
No one was injured in the Cardinal Point Apartments shooting, but a June 8 shooting on Colony Drive resulted in one man dying and another being injured.
The man arrested and charged with murder and assault in that case, Rodrrick Moore, pleaded not guilty in district court on Monday morning. Moore is also charged in the first June 5 shooting at Cardinal Point.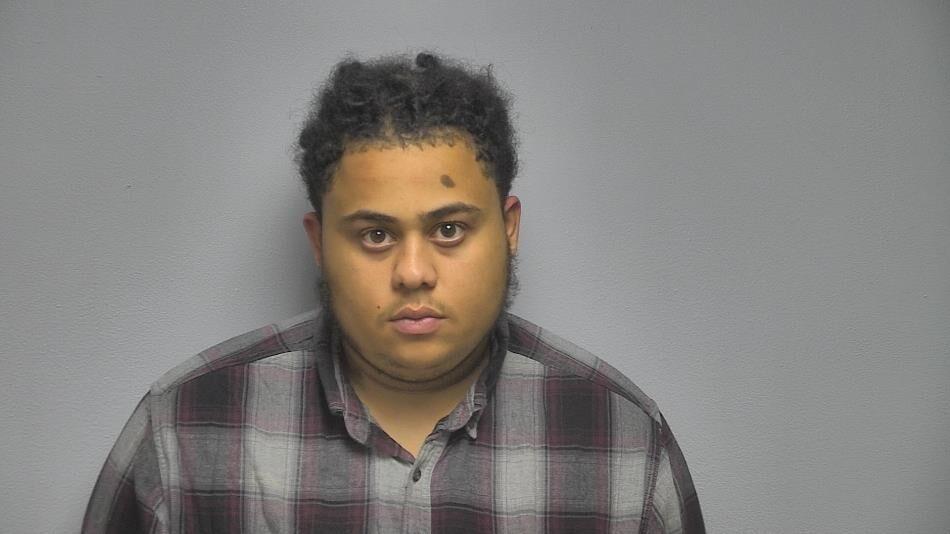 Laird said the June 5 and June 8 shootings are directly related to a shooting on June 10 and another on June 13.
On June 10, one man was killed on Elmdale Road and Jameswood Drive.
Justin Wells was arrested and charged for complicity to murder in that case. Khalil Griffin is still wanted on a murder charge in that killing.
Wells pleaded not guilty during an arraignment hearing in district court on Monday.
On June 13, near Glenwood Drive, police say an unknown person went to a house looking for someone related to 20-year-old Darrius White, the man killed on June 8 at Colony Drive.
A few minutes later, shots were fired.
"There was a disturbance before that, and an individual running away from that disturbance began randomly firing off rounds back towards those folks and hit a house that was adjacent," Laird said.
Police still don't have a suspect in custody for that shooting.
"I think you have a couple of individuals who are not getting along and they don't do what has been done in the past, to where you try to talk it out, you try to fight it out," Laird said. "Guns seem to be the answer, and that's not what we need in this community."
Laird said a June 4 shooting on Roell Circle is connected to a May 22 shooting on Oscar Cross Boulevard. Two people were injured, and no one is in custody for the shooting.
Another June 8 shooting on Walter Jetton Boulevard was an isolated shooting, according to police. No one was injured, and no one has been arrested in connection to it.