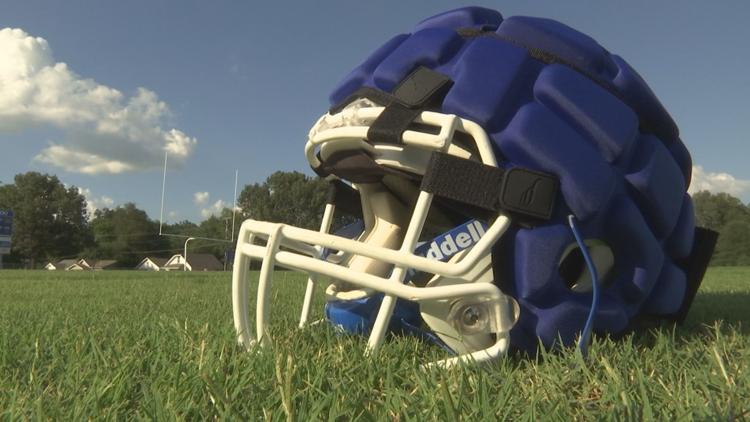 PADUCAH — A local school district will be using an extra layer of protection on its players' football helmets this school year.
Mercy Health Lourdes Hospital has donated 270 Guardian Caps to Paducah Public Schools, with a total value of about $10,000. Ashley Baker, a clinical manager at Lourdes and a Tornado League coordinator, is responsible for the grant proposal to make the donation possible. She has three children who play football.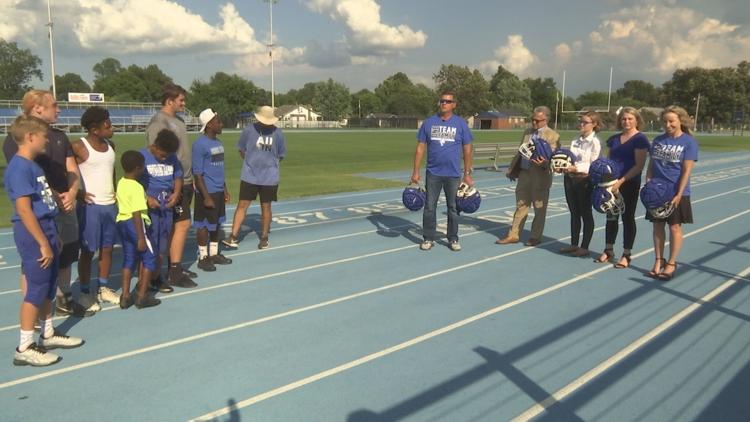 Tuesday evening at Paducah Tilghman High School, Mercy Health-Kentucky President Michael Yungmann and other officials presented the devices to some student athletes.
Mercy Health-Kentucky President Michael Yungmann presented the Guardian Caps to some student athletes.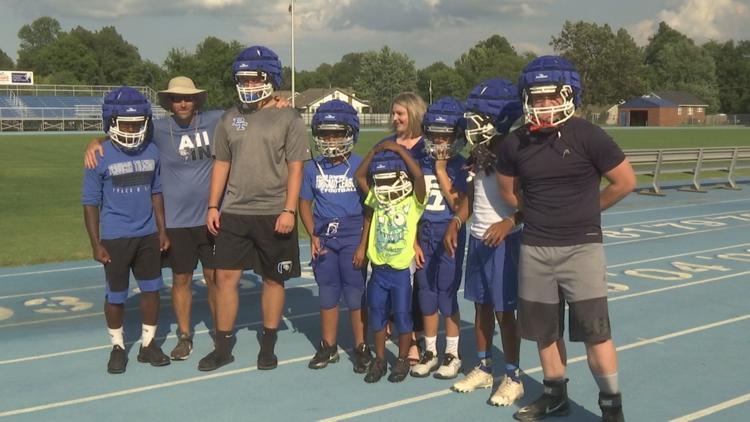 A Guardian Cap is a layer of padding that covers the outside of the football helmet. According to the company's website, the soft shell cover can reduce impact by up to 33%. More than 100 colleges and 1,000 high schools are currently using Guardian Caps to mitigate the effects of repeated hits during practice, the website says.
Uriah Virzi, an eighth-grade football player, said he first heard about his school district getting the Guardian Caps one or two days ago.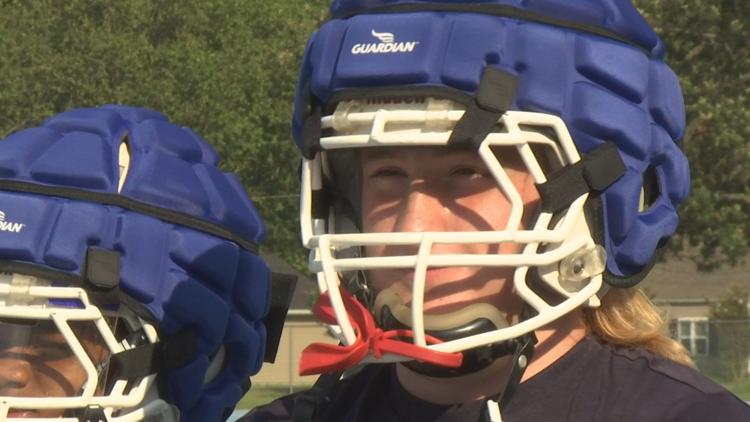 "Sweet! I can't wait. This season's gonna be great," Virzi said. "I'm liking how it's like keeping me safe. It's lightweight, just feels like my helmet. It's perfect."
Paducah Tilghman High School Head Football Coach Jonathan Smith said he's extremely grateful by Mercy Health's donation.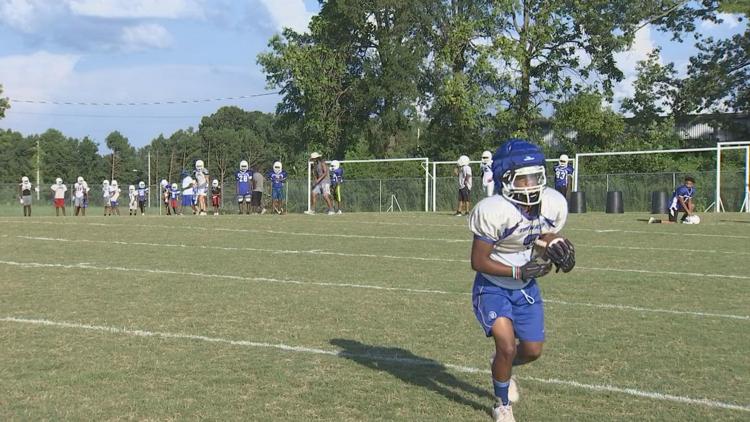 "I can't put into words what it means for our team," said Smith. "Without a doubt, I think in some cases right now, I think the sport of football is under attack, rightfully so, because of all the new information and media releases regarding head injuries and such a violent sport. I think I'm not doing my job if I'm not trying to protect our players with any measure possible."
Although some players wore helmets with Guardian Caps during Tuesday's practice at Paducah Middle School, the devices will be put to full use during Thursday's practice.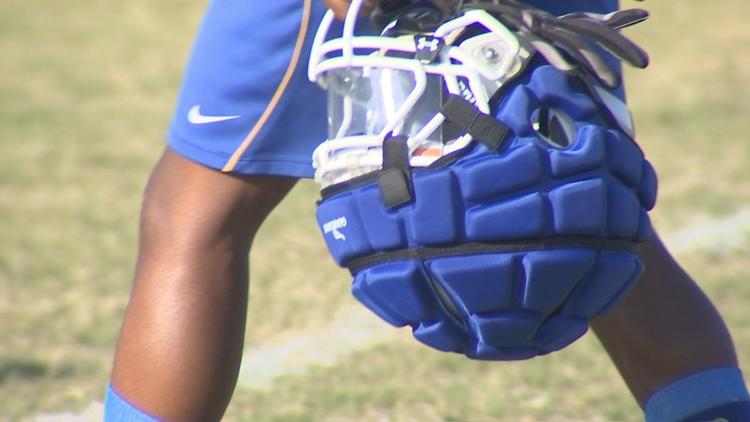 "It's almost impossible for the average school system to purchase the dollar amount of Guardian Caps that it takes to just take care of your own high school program, much less the donation that Lourdes gave to take care of all our our players grades third through 12," said Smith. "I think our number one call as any coach of any sport, you know, is player safety — making sure our players have everything they need to be safe on the field."
With that in mind, Virzi has already set his sights high.
"State champion. I can't wait," said Virzi. "I know we got it. Our team, it's talent. We got it."
The U.S. Centers for Disease Control and Prevention says every year, more than 170,000 kids and teens are treated in emergency departments for sports or recreation-related traumatic brain injuries, including concussions. Symptoms of concussions include headache, nausea, balance problems, blurry vision, light and sound sensitivity, feeling tired and confused, among others. The CDC says teens with concussion symptoms who continue to play have a greater risk of getting another concussion, which can be very serious and sometimes fatal.
For more resources on concussions, check out the CDC's HEADS UP initiative.
You can find out more information about this story and others by following Chris Yu on Facebook and Twitter.