PADUCAH — We hear about school threats all the time. Most recently, police say a Paducah Tilghman High School student threatened to bring a gun to school Wednesday. Now, he's in the juvenile detention center.
Paducah Public Schools Superintendent Donald Shively says they call the Paducah Police Department about any threat to the school. Shively says they make sure students feel safe and confident enough to speak with an adult about their concerns, and they'll act on it. He says for students who are thinking of making threats, there's help.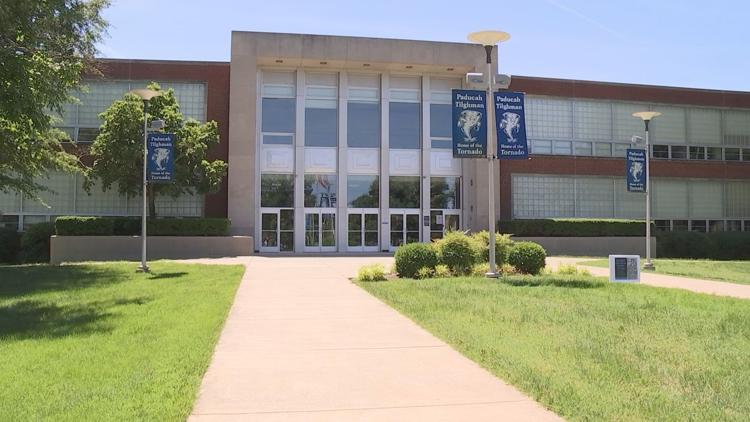 "Whatever those obstacles that you see that would be in the way of you reaching your potential as a person, we have resources in our school district," Shively says. "We have people that care about you and help you reach your potential."
Mental health counselors from Four Rivers Behavioral Health and Mountain Comprehensive Center are available to speak with students at the schools.
Paducah police say they take threat cases very seriously. If a student makes a threat to the school by any means, they will be charged with a class D felony.
Paducah Police Sgt. Justin Hodges says making threats isn't a laughing matter.
"There's no way that that could be considered something that you would think is worth joking," Hodges says. "With what's happened in the community, with what's happened across the nation in the past couple of years, that's just not something that's a joke anymore."
Shively says the school district will continue to make the safety and well-being of students a priority.
Monday, Local 6's Brianna Clark will bring us a special report breaking down the number of threats locally and giving us a deeper look at why kids and parents need to take laws regarding school threats seriously.