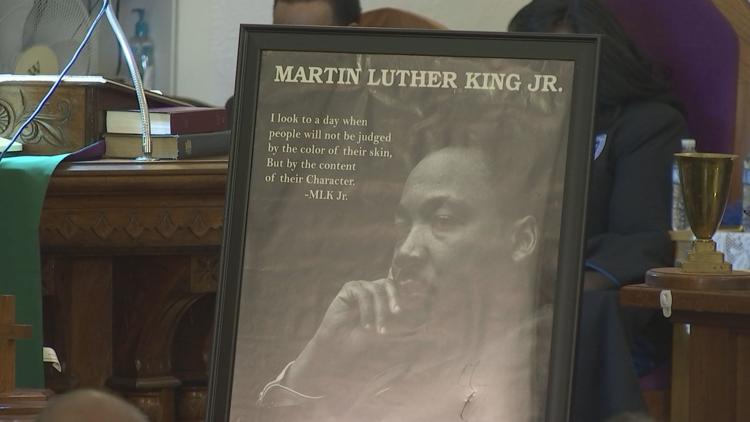 PADUCAH — Burks Chapel in Paducah was filled with singing, praying, and appreciation for Dr. Martin Luther King Jr. A three-day weekend of events concluded with a memorial service Monday night, with people braving the cold weather to celebrate King and his teachings. 
The night started off quietly. Before the service, Local 6 sat down with Marvin Nunn, president of the W.C. Young Community Center Board of Directors. He was able to share his personal experience about going through the civil rights movement in Paducah. 
"Back then, in the late 50s here in Paducah, there were signs that said 'white' and 'colored.' My parents made sure I understand and knew that kind of stuff. Dr. King, with his work, got rid of all that. Peacefully! We didn't have to fight to get signs taken down," Nunn said. 
As more people showed up, things got louder. Mary Pettis Rowland sings in the Harrison Street Baptist Church Choir. She was a freshman when schools integrated, and uses the things she learned from King in her everyday life.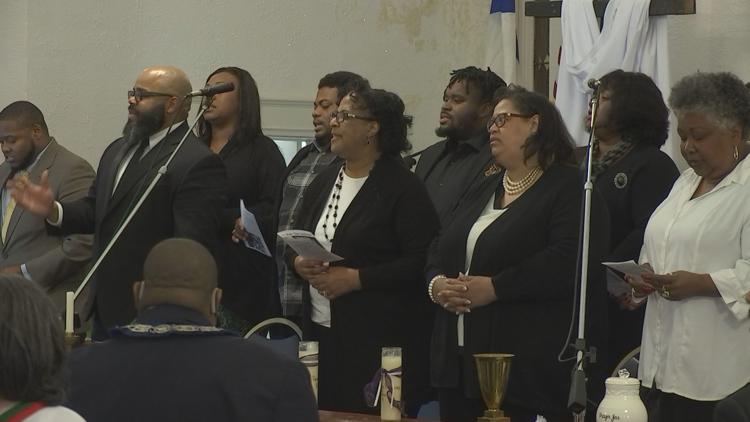 "Each and every day to have a purpose, and that purpose is in God's plan and how you treat and respect others," Pettis Rowland said. 
Members of the community were presented with "I am the Dream" awards, for working to better Paducah. Nunn stressed how important it is for the community to come together as one. 
"I look upon Paducah like being a village, and it takes everybody in the village to make the village work. Everybody's got to chip in," Nunn said. "That's the only way the village can go. Everybody's got to throw in. Everybody's got to raise the kids, educate the kids, got to help each other."
No matter the difference in race, color, or upbringing.