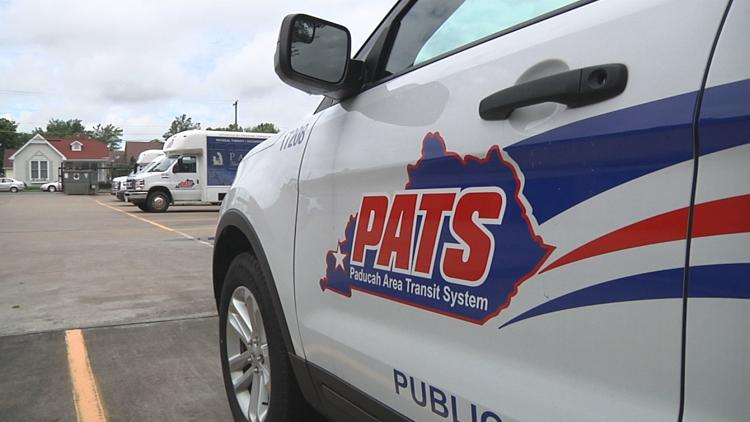 PADUCAH — Several public transportation services in the Local 6 area are suspending services and changing how they operate.
Paducah, Murray, and Fulton County are limiting rides to protect people from COVID-19.
Paducah Area Transit System's fixed route buses won't see any passengers for the next three weeks. PATS Executive Director Arthur Boykin said it's being done to keep passengers and drivers safe.
"That entails that we can try to be socially responsible and maintain social distance, yet be able to provide services to those individuals that still require or need or services," Boykin said.
While the fixed route buses are empty, PATS still has a way to get people the rides they need.
People will still be able to use the bus if they call a day in advance. However, only one person or household will be allowed on the bus at a time.
"We encourage them to give us a call," Boykin said. "First and foremost, I hope that it's — and only the client can determine that — but we hope that it's essential transportation that they're needing. So, we're still here to service them."
Boykin said PATS is losing revenue from this. He said he hopes bus rides will be back to normal after three weeks, but understands that safety comes first.
PATS bus fare is now $2. If you have an essential need, you can call 270-444-8700, to schedule a ride a day in advance.