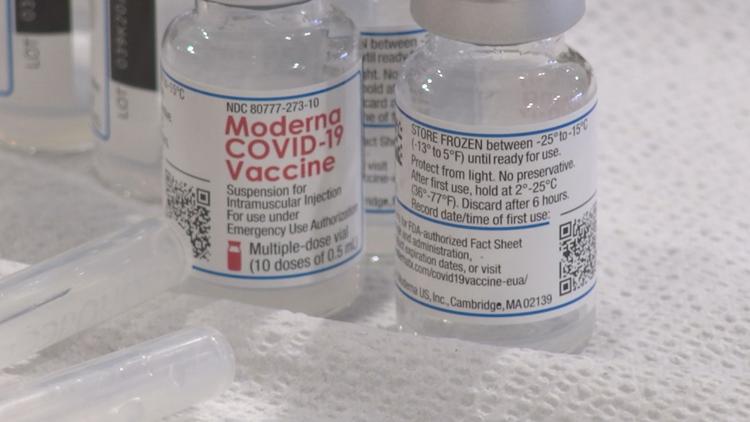 LYON COUNTY, KY — The Pennyrile District Health Department has received a very limited amount of COVID-19 vaccines that will be administered to the most vulnerable.
The health department, which covers Caldwell, Crittenden, Livingston, Lyon and Trigg counties, said Tuesday the vaccines are reserved for people who are 70 or older who also require oxygen. Remaining health care workers are also eligible for the vaccine. The health department said it will focus on those groups until more vaccines become available.
People who fit the criteria can call their local Pennyrile health center to schedule an appointment. The numbers are as follows:
— Caldwell County:270-365-6571.
— Crittenden County: 270-965-5215.
— Livingston County 270-928-2193.
— Lyon County 270-388-9763.
— Trigg County 270-522-8121.
The amount of vaccines shipped to the Pennyrile District Health Department this week is less than what the department received for distribution last week. The department vaccinated hundreds of people 70 and older at clinic locations in its five counties on Jan. 6. The vaccines were so popular that the clinics at Caldwell, Crittenden and Lyon counties were full that very morning, and clinics scheduled for the next day had to be canceled.
Another place that people can get the COVID-19 vaccine is Caldwell Medical Center at 100 Medical Center Drive in Princeton. Residents of Caldwell and Lyon counties who are 70 and older can call 270-365-0428 to put their names down.
"When the vaccine is available and appropriate based on state guidelines, you will be contacted to schedule a vaccination appointment," the hospital said in a statement. "This is on a first-come, first-serve basis. We have very limited doses available at this time and hope to receive additional vaccines in the future."
The Pennyrile District Health Department said Tuesday there were 28 new COVID-19 cases across its five counties, including five in Caldwell, five in Crittenden, six in Livingston, two in Lyon, and 10 in Trigg.
For updates on vaccine availability, visit the Pennyrile District Health Department Facebook page.
The Kentucky Cabinet for Health and Family Services said as of Monday, 130,355 doses of the vaccine had been administered across the commonwealth.