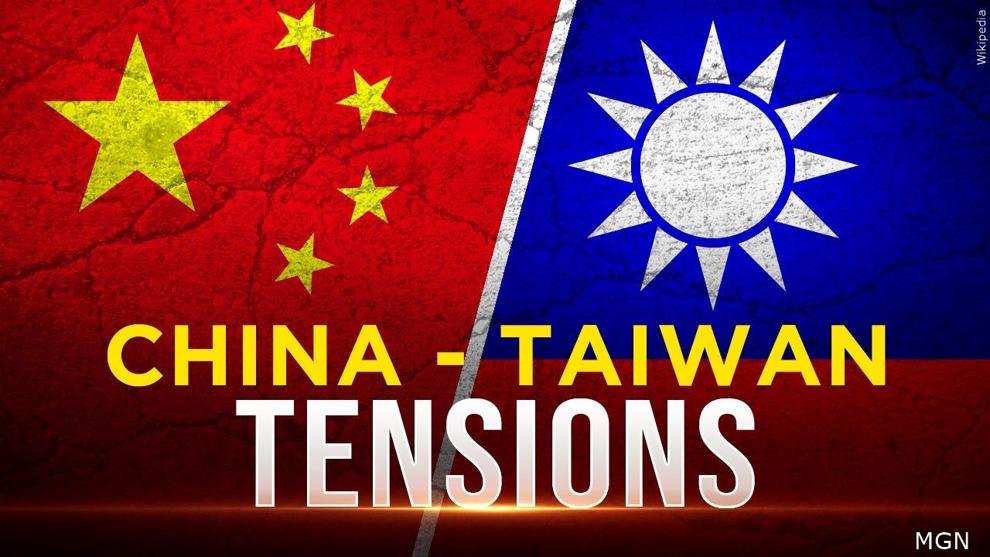 WASHINGTON (AP) — U.S. officials say the United States commitment to Taiwan is" rock solid" and remains aligned with Taiwan against the current threat posed by the People's Republic of China after a week of unprecedented tensions set on raising pressure for reunification.
A recent spate of Chinese military flights off southwestern Taiwan has prompted alarm from the island, which Beijing claims as its own, and is increasing tensions in a region already on edge.
Pentagon spokesman John Kirby told reporters on Tuesday "we take no position over the sovereignty of Taiwan" and "we continue to abide by the One China policy."
The flights are one piece of a complex puzzle in Asia, where the United States and its allies have stepped up their naval maneuvers and Australia announced last month it is acquiring nuclear-powered submarines in a deal seen as a direct challenge to Beijing.
Meanwhile, Japan has grown increasingly vocal about China becoming a security threat.
Kirby said "China's actions are destabilizing and only increase the risk of miscalculation."
"We do remain concerned by the PRC's provocative military activity near Taiwan," Kirby said.
The U.S., with bases in Japan, South Korea and Guam, has a large military presence in the region and has been pursuing a "pivot" in focus toward the Indo-Pacific to counter China's increasingly assertive posture.
Washington's longstanding policy has been to provide political and military support for Taiwan, while not explicitly promising to defend it from a Chinese attack.
Though the U.S. has no bases on Taiwan, American officials confirmed recently that special forces have been training with the Taiwan military for more than a year, including maritime operations with Marine commandos in recent weeks.