FULTON COUNTY, KY — Two people were injured in Fulton County, Kentucky, over the weekend when a SUV collided with a pickup truck hauling a horse trailer, the sheriff's office says.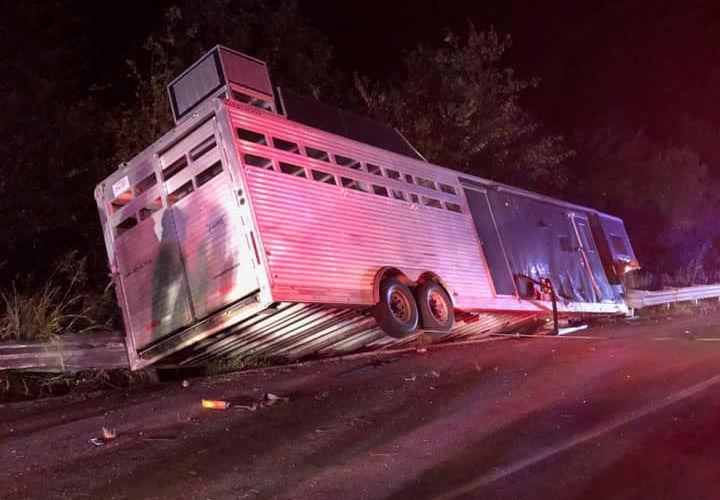 The crash happened around 10:30 p.m. Saturday at the intersection of Kentucky 94 and U.S. 51 in Fulton County. 
The Fulton County Sheriff's Office says Jalen Weatherspoon of Owensboro was driving a 1998 Chevy Trailblazer when the SUV failed to stop at the intersection. The SUV crashed into a 2011 Dodge 3500 driven by Kailey Schmidt of Cottage Grove, Tennessee. The truck was pulling a horse trailer containing three horses.
The horse trailer came loose from the truck, the sheriff's office says, and hit a guardrail. When deputies arrived, the trailer was leaning on the guardrail and dangling over an embankment. 
The sheriff's office says Weatherspoon was flown by helicopter to Regional One Medical Center in Memphis, Tennessee, and a passenger in the SUV was taken to Baptist Memorial Hospital in Union City, Tennessee, by KenTenn EMS responders. Two other people were in the pickup truck with Schmidt, and the sheriff's office says all three were checked by EMS at the scene and released with no injuries. 
Once the trailer was stabilized, the horses in it were checked by Wards Animal Clinic personnel at the scene. All three horses were injured, and the sheriff's office says the animals are still receiving veterinary attention Monday.