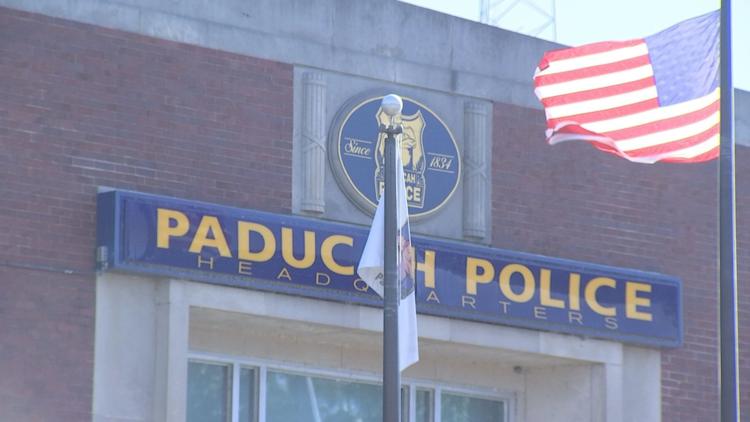 PADUCAH — Police are investigating after they say someone set a fire at the base of the General Lloyd Tilghman statue in Paducah's Circle Park.
Police and firefighters were called to the scene at 10:35 p.m. Sunday. 
Firefighters were able to put out the fire, which investigators believe was intentionally set, the Paducah Police Department said in a news release Monday afternoon. 
Tilghman was a confederate general who moved to Paducah in the 1850s. 
Smoke and soot damage was reported. Officers ask anyone with information about the incident to call the Paducah Police Department at 270-444-8550.