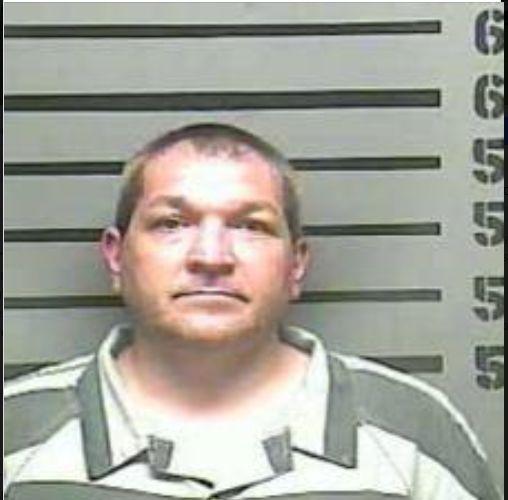 HOPKINSVILLE, KY — Police in Hopkinsville, Kentucky, are looking for a man wanted since 2014 in the murder of a 53-year-old woman. 
July 30, 2013, Fay Springfield Wadlington was found strangled to death in her Hopkinsville home. Aug. 19, 2014, an arrest warrant was issued for Jason Van Patterson. The arrest warrant says DNA found at the crime scene matched DNA from a Lexington robbery that happened the same day as the murder. Suspecting Patterson in the cases but unable to find him, the warrant says investigators collected DNA from his parents. 
According to the warrant, the probability that the DNA found at the crime scenes belongs to Patterson is greater than 99.99%. 
Springfield Wadlington was strangled with a garrote made from a broom handle and a white, cotton T-shirt, and she had also been stabbed multiple times with a pair of scissors, the warrant says. 
The warrant also notes that Patterson knew Springfield Wadlington, and he took her to see her daughter and grandchildren the day of the murder. When an investigator went to Patterson's Lancaster, Kentucky, home to interview him about the murder, Patterson at first agreed to speak with the investigator. But, the warrant says, Patterson asked to go inside to wash his hands, then fled out the door of his home. 
On Oct. 19, 2013, a hunter found Patterson's truck abandoned in Lyon County. 
In a news release sent Wednesday, the Hopkinsville Police Department says investigators hope to provide Springfield Wadlington's family with "the chance for some closure."
The police department says Patterson has ties to multiple communities in and out of Kentucky, including: 
In Kentucky: Madisonville, Manitou, Georgetown, Maysville, Lexington and Lancaster.
Outside Kentucky: Higginsport (Brown County) and Cincinnati in Ohio and Ontario, Quebec, Nova Scotia and Toronto in Canada. 
If you know where Patterson is, you can call Hopkinsville-Christian County Crime Stoppers at 270-887-TIPS or text your tip to 274637 with "hpdtip" in the text, followed by your tip information. The police department notes that you can remain anonymous, and you will not have to appear in court. Crime Stoppers is offering a cash reward for information leading to Patterson's arrest.