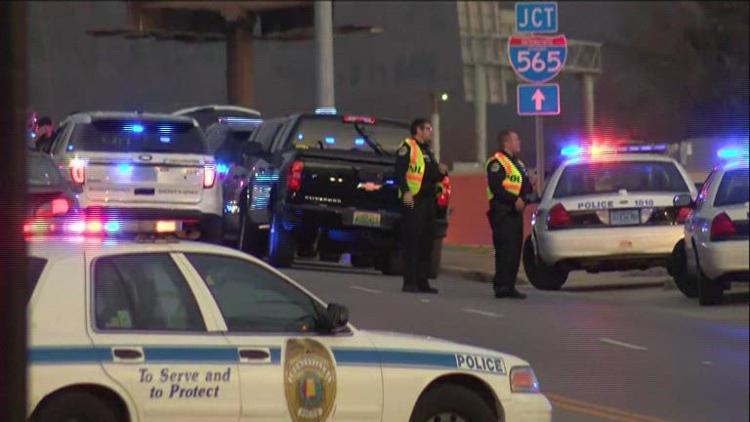 HUNTSVILLE, AL (WAFF) — An Alabama police officer died after he was shot Friday while investigating an alleged drug suspect in Huntsville.
During a news conference Friday night, Huntsville Police Chief Mark McMurray tearfully delivered the news of the officer's death.
McMurray said the bullet made its way through the top of the officer's bulletproof vest and struck him in the heart.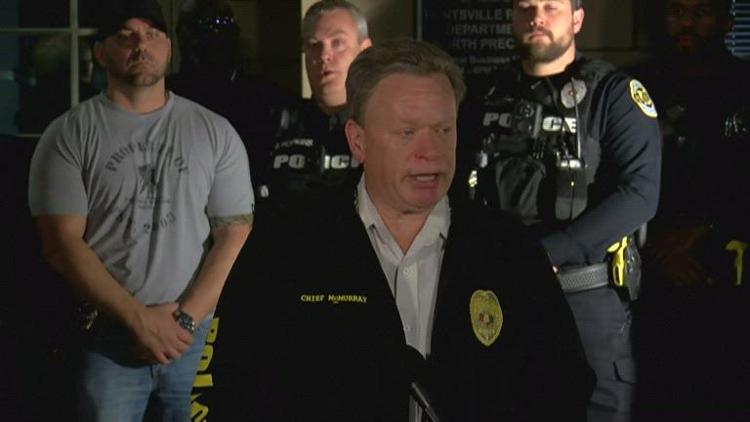 The suspect, wanted in connection with a drug investigation, was arrested after a short foot chase.
The chief said medical personnel worked more than an hour and a half trying to save the officer.
"This is the last thing any of us want to deal with. The last thing any of us want to confront. But it has happened, and it's happening too often," McMurray said.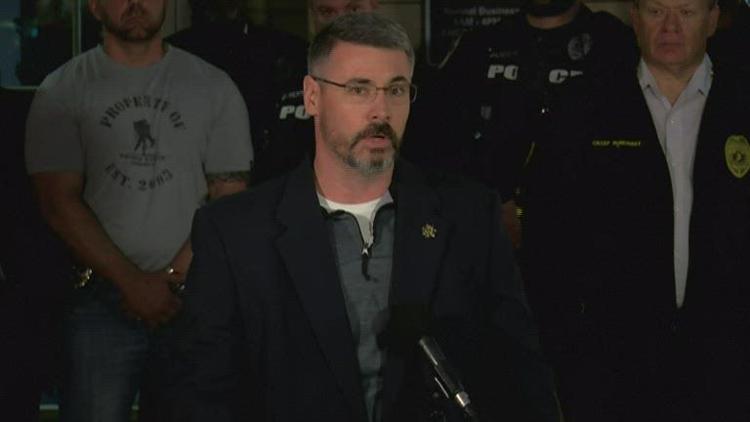 Madison County Chief Deputy Stacey Bates said, "These guys spend a lot of time together every day doing a very dangerous job. They are to be commended. They are to be commended for the action they took tonight. They all did their job and did it well."
The officer's name has not been released, but the chief said the officer had been in the department about 20 years.
More information is expected to be released Saturday.