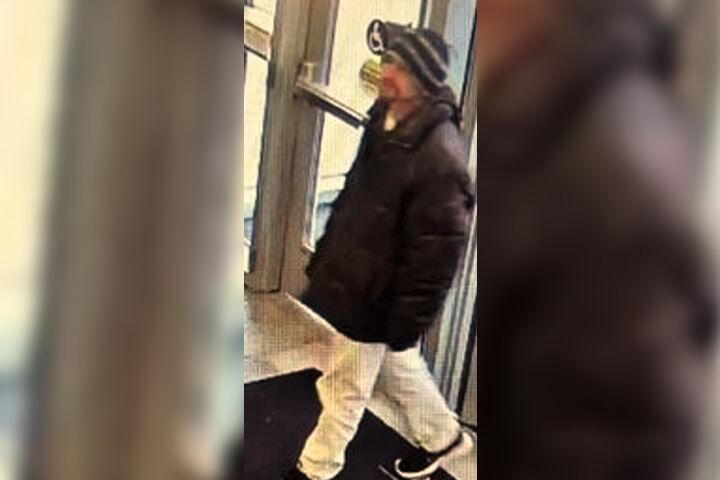 CARBONDALE, IL — Police are asking for the public's help identifying a man who approached a woman he didn't know and grabbed her by the waist as she was walking on a sidewalk in Carbondale, Illinois. 
The woman told officers she was walking on the sidewalk near the intersection of University Avenue and Grand Avenue when a white man in a dark jacket approached her and grabbed her by the waist, the Carbondale Police Department says. The woman pushed the man away, police say, and the man left when other people were seen approaching the sidewalk. 
Police say the suspect was recorded by surveillance video. A still image taken from that video shows the man wearing what appears to be a knit cap, a dark coat, light-colored pants and black sneakers with white soles. 
Investigators ask anyone who knows who the man is — as well as anyone who may have had a similar experience to what the woman reported — to call the Carbondale Police Department at 618-457-3200 or 911 in an emergency.