HICKMAN COUNTY, KY– The KYTC plans to close a section of KY 3061 in eastern Hickman County on Thursday.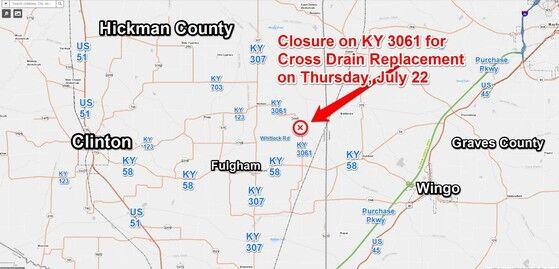 KY 3061 will be closed near the 4 mile marker to allow a cross drain to be replaced. The closure is between Whitlock Road and Nichols Road.
The road is expected to be closed from 7 a.m to 3 p.m. The road work will be completed in one day.
There will be no marked detours on KY 3061.