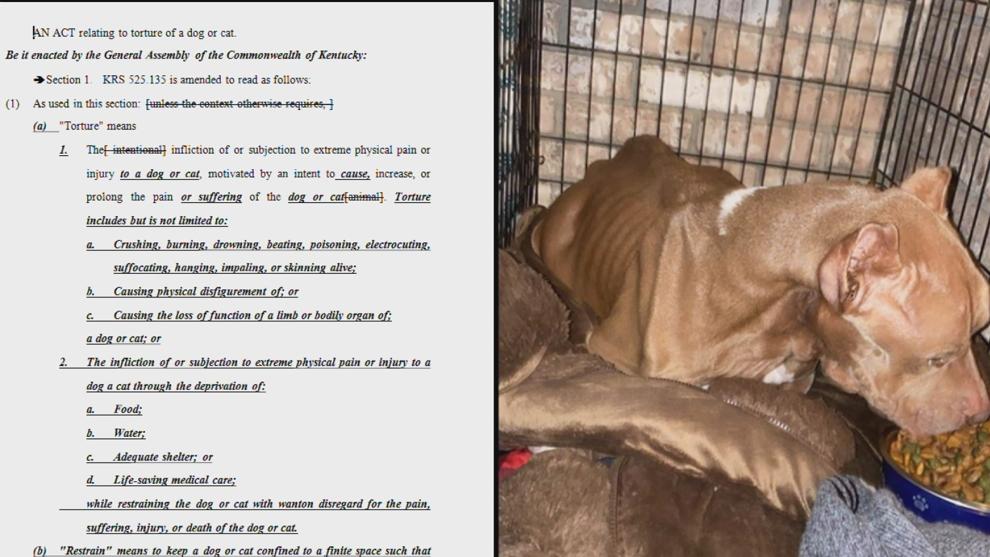 BENTON, KY -- No food. No water. Caged up and left to die. A Kentucky state lawmaker has prefiled a bill that would ensure cases like that, involving cats and dogs, are considered torture.
Rep. Chris Freeland, who represents Lyon, Marshall and a portion of McCracken counties, submitted Bill Request 284 on Sept. 25, which would revise the state statute, KRS 525.135.
Currently, KRS 525.135 defines torture of a dog or cat as "the intentional infliction of or subjection to extreme physical pain or injury, motivated by an intent to increase or prolong the pain of the animal." Freeland's bill would update KRS 525.135 by expanding the definition of dog and cat torture to include (but not limited to) the following: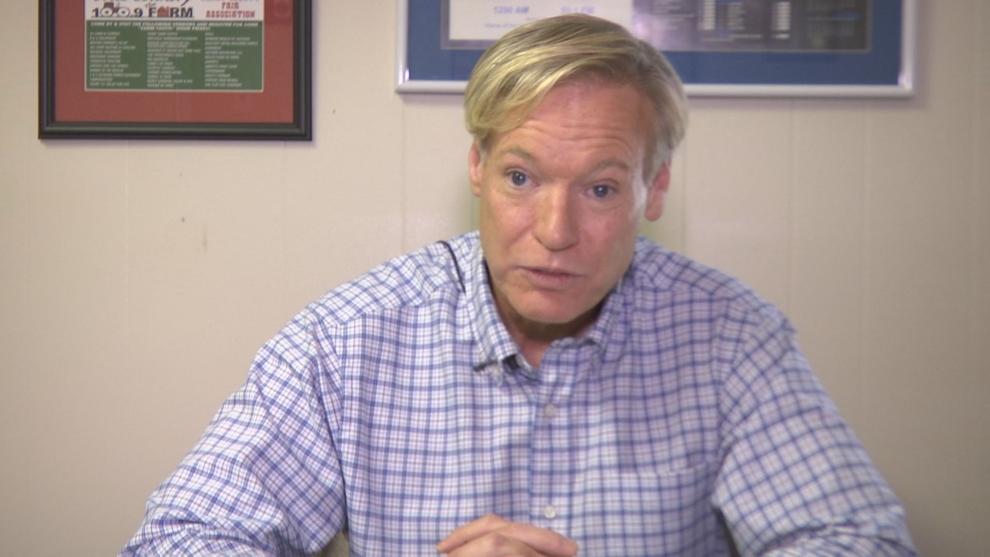 a. Crushing, burning, drowning, beating, poisoning, electrocuting, suffocating, hanging, impaling, or skinning alive;
b. Causing physical disfigurement of; or
c. Causing the loss of function of a limb or bodily organ of a dog or cat.
The language reflects the PACT Act (Preventing Animal Cruelty and Torture) which President Donald Trump signed last fall. However, because that is a federal law, a suspect can only be charged if the crime somehow interacts with interstate commerce (like posting the cruel act online).
Under Freeland's bill, torturing a dog or cat would also be defined as depriving the animal of food, water, adequate shelter, or life-saving medical care while restraining it, causing it to suffer extreme pain, injury or death. The bill says restrain "means to keep a dog or cat confined to a finite space such that the dog or cat cannot seek escape."
"Being in a cage or tied to a tree and just not being able to escape, or to get any food or water. It's just the worst of the worst deaths," said Freeland. "To me, it's common sense legislation. It's not partisan."
Furthermore, the bill would upgrade the severity of the crime from a Class A misdemeanor to a Class D felony on the first offense.
"This isn't meant to put people in jail. It isn't meant to do anything other than, hopefully, make people think twice before allowing this to happen," Freeland said.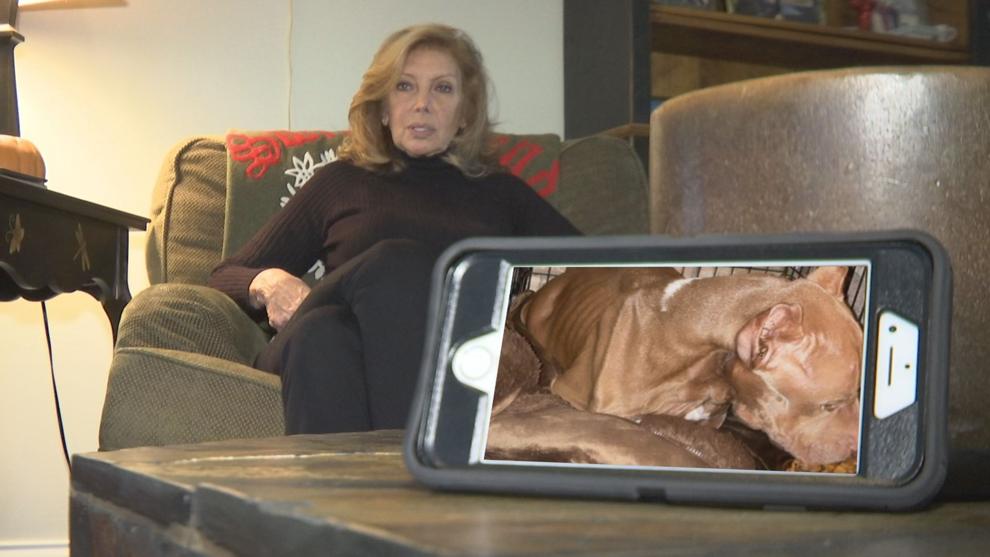 Dee Robinson, an animal welfare advocate, is the person who originally brought the idea for the bill to Freeland.
"Sometimes, the passive torture of restraining an animal and letting it starve to death is more painful than an active act that would immediately kill them," said Robinson.
One particular case that left an impression on Robinson involves a Kentucky dog named Vee, that was found emaciated and abandoned.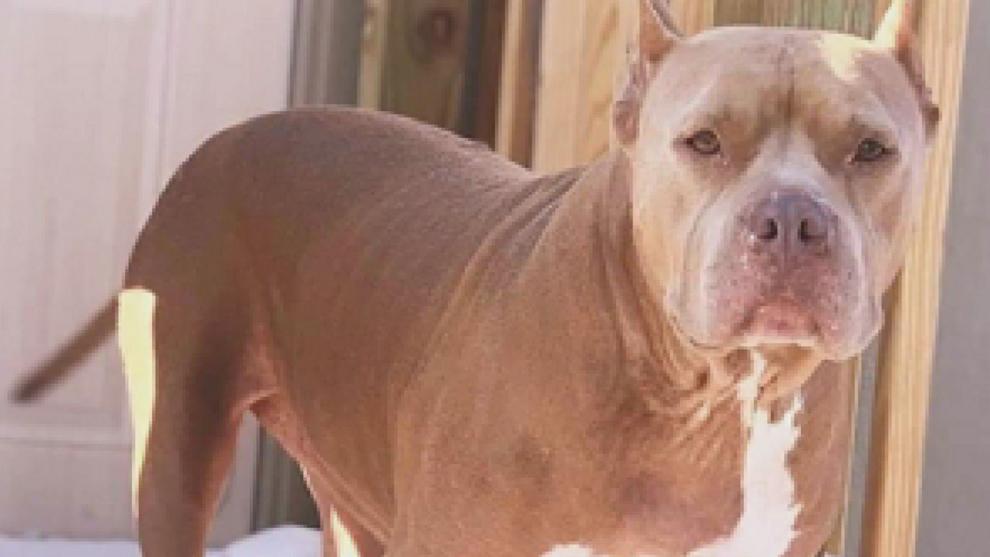 "Sadness that another animal had to go through a long, exasperated act of torture - of dehydration, of starvation - not even knowing why their owners just abandoned and left the dog behind," said Robinson.
Although Vee the dog did not make it, Robinson hopes people will make protecting pets a priority.
"I don't want to see the pictures, I don't want to hear about it, I don't want to know about it. That's not enough reason to dismiss it," Robinson said.
Freeland pre-filed a similar bill last legislative session. Despite having about 30 sponsors, it did not make it past committee.
"I think it would have gone through last year," Freeland said. "But with the COVID-19 hitting right in the middle of our session, there were lots of good bills, lots of good pieces of legislation that weren't able to go through."
The next legislative session begins in January. Should Freeland's Bill Request 284 make it past committee, it would then go to the House floor for a vote.
Click here to read Bill Request 284. The revisions to the current statute are in bold and underlined.