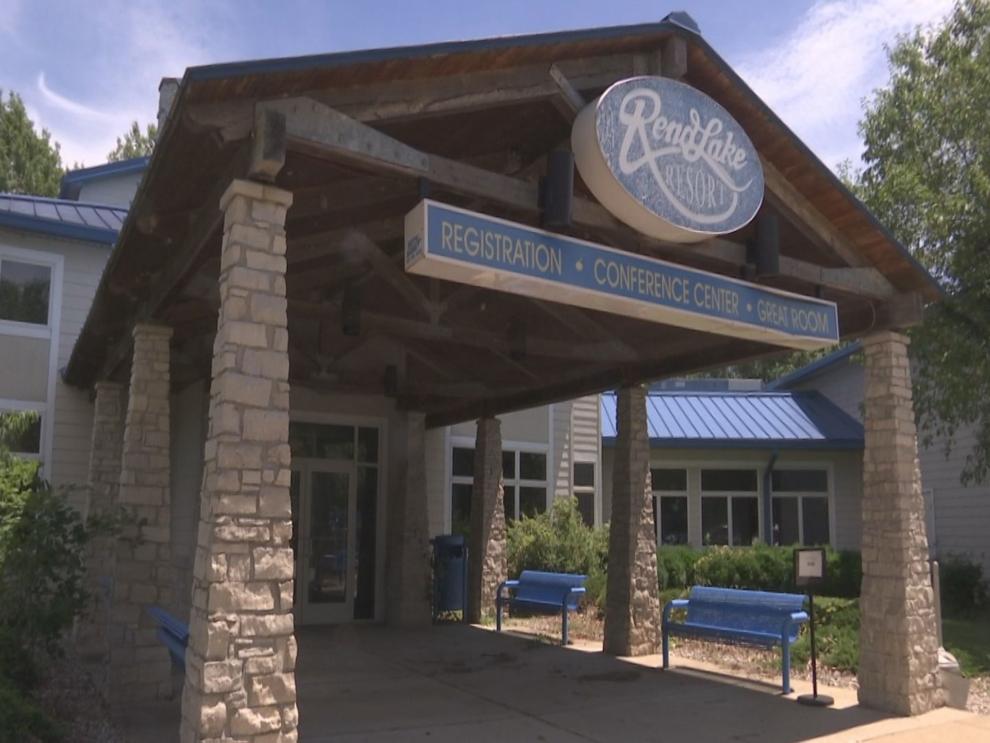 Illinois Gov. J.B. Pritzker on Wednesday announced $17.5 million for renovations at Rend Lake Resort in southern Illinois. 
Pritzker gathered with state and local leaders at Rend Lake Resort on Wednesday to announce the investment, which will be used to to renovate the conference center, restaurant, cabins, pool and boatel. 
The resort is located in a more than 3,000 acre state park, and the lake itself — which is in Franklin and Jefferson counties — takes up 19,000 acres. Its shoreline is 162 miles. 
"Rend Lake has been around for 50 years, and for that half-a-century it has been a shining example of the rich history, the human ingenuity, and the values of sustainability that make Illinois special," Pritzker said during the announcement at Rend Lake Wednesday afternoon.
The governor said he's proud to announce the funding, which will be used to renovate the resort, "restoring the site to its former glory." 
"With this funding, we are strengthening our tourism industry, our economy, our recreational offerings, and our holistic and social wellbeing all in one," Pritzker said. 
The resort opened in 1991, but it was closed in 2016 after mold was found in the hotel and other buildings. The multimillion dollar investment will allow the space to reopen. 
"Rend Lake Resort was, and will be again, an important part of our regional economic engine for Southern Illinois," Sesser Mayor Jason Ashmore said. "The resort will offer more opportunities to visitors of Rend Lake which will in turn spur economic growth for all of the surrounding communities. We want to thank Gov. JB Pritzker, DNR, CDB, Sen. Bryant, Sen. Fowler and Rep. Severin for all their hard work on making this come to fruition."