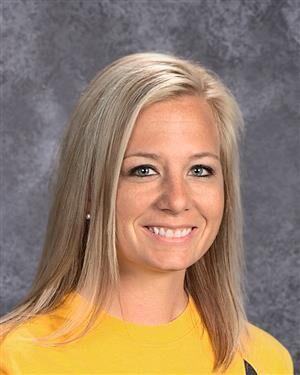 MARION, IL — At least 100 parents, students, and community members marched outside of Marion High School in southern Illinois Monday, demanding a track coach be fired.
The protest began at the high school's sports complex about a block away from the high school.
Protesters started chanting, "fire Sara Baker" and "Black students matter," as they made their way down the street and onto the school's campus.
The family of Amari, a 15-year-old Marion High School student and a member of the track team, said she came home on Wednesday, April 21, upset because of an interaction she had with Baker.
Amari told her family she and another Black athlete took off their shoes to run when Baker said Amari was a "Black, barefooted African from the third-world."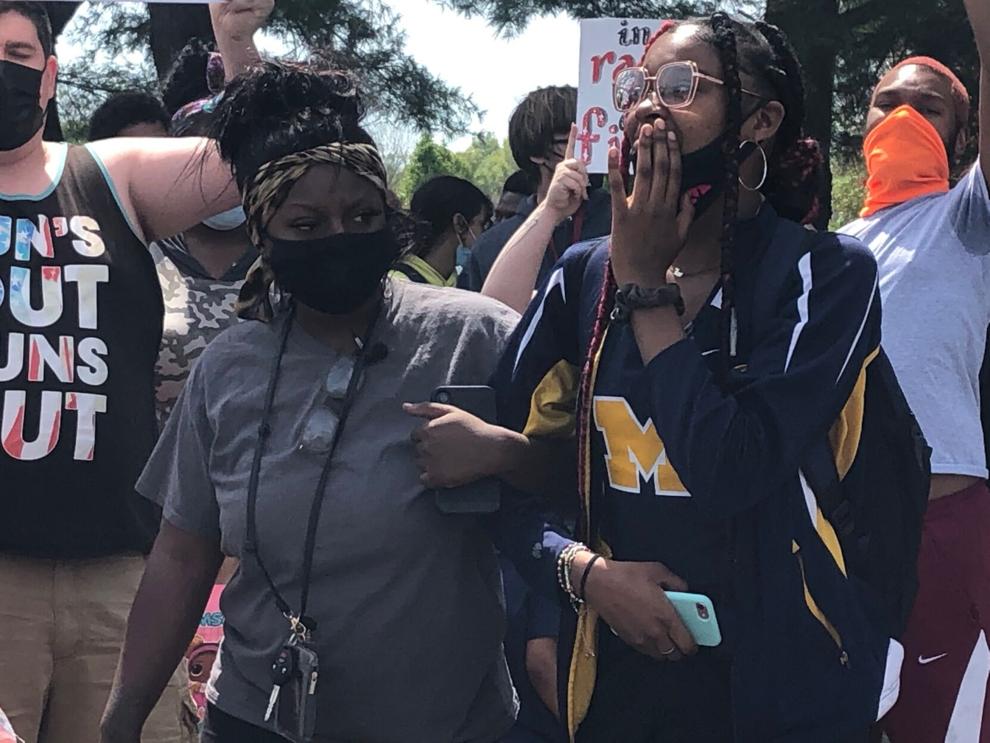 As protesters moved down a street adjacent to the high school local on Monday, law enforcement officers attempted to stop them.
Organizer Korshawn Johnson was pulled aside and asked questions by a Marion police officer.
"We understood that you had an agreement with the school that you all would stay at the complex?" the officer asked away from the crowd.
"No. We had an agreement to stay out the road," replied Johnson.
Police allowed protesters to stay on school property, but the crowd retreated to the grass and road adjacent to the high school.
Students, administrators, and staff inside the school peeked out of their classrooms as protesters called for Baker's firing.
Eventually, protesters demanded answers from the superintendent, school board, and the city's mayor, who all watched the protest from afar.
Huddled around the superintendent, one protester asked, "What is the process of someone who already admitted guilt?"
"That's what I just said. Pending an investigation, she's currently on paid leave," said Marion Community Unit School District 2 Superintendent Keith Oates.
Oates said he didn't hear about the incident with Baker until about Friday. In a statement released Sunday night before Monday's protest, Oates said the coach apologized to Amari during a meeting. He also said the district is working towards a "collaborative resolution."
Amari's mother, Marilyn Tucker, said the district was more worried about the protest than a resolution during the meeting.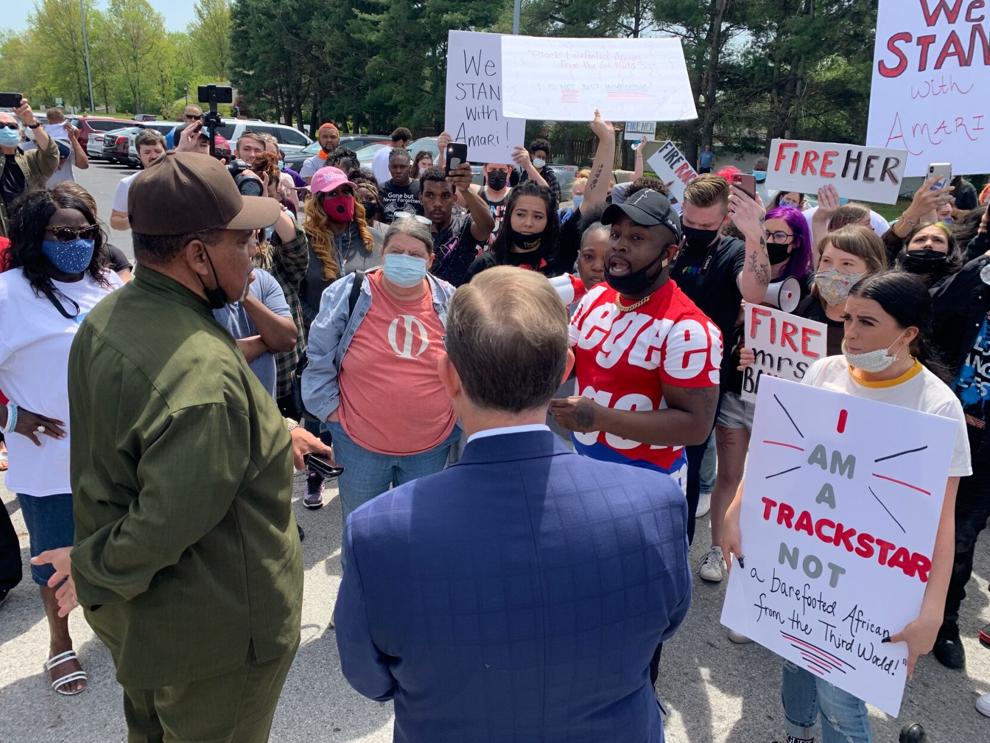 "Her intent was to apologize, but still that wasn't enough, because after all the things that have happened that my daughter has let me know, more things have arisen," Tucker said. "They really need to address this concern.
Tucker said Amari was told by Baker to turn in her uniform if she didn't like the comment made toward her.
Oates denies those claims, and said Amari is welcome onto the team.
Oates also claims some social media posts and protesters' signs were an inaccurate version of what Baker actually said. But, when asked what exactly Baker said and what she apologized, for Oates didn't directly answer. 
"I think not being in that meeting that took place early last week, I would be hesitant to say," Oates said.
Oates said the meeting was between Amari, her mother and a high school administrator. Oates would not categorize Baker's statements as racist. "It was an inappropriate choice of words, yeah," Oates said. 
WPSD asked him why he didn't think the remark racist.
"Well, like I said, there's more facts to uncover, et cetera," Oates said.
Oates said he doesn't know about any previous complaints made against Baker. He also said she is owed due process.
"Obviously it being over the weekend, it's hard to reach people and coordinate things. Of course, we just had to pick up this morning as best we could and then continue on to gather more information. And of course, we have a process to follow," Oates said.
The Marion CUSD School Board vice president also spoke to the crowd.
"We are in conversation, but as the superintendent said, there's due process with everything else. There's nothing we can do to terminate a person immediately," said John Barwick.
The superintendent didn't have an immediate timeline for the investigation into Baker.
Marion Mayor Mike Absher didn't call the phrase the coach is accused of using racist, but said he would never use it himself. 
"There's no question in my mind with or without context that I'd be fired, recalled, un-elected, impeached, whatever you want to call it," Absher said.
Absher also said there's more to the story, but wouldn't elaborate.
Amari's mother and sister said there isn't.
"I would like to see her give a formal apology to my sister, and I would like to see some kind of consequence for her actions," said Asia Gossett, Amari's sister. "My mom she wants her fired."
The next regular school board meeting is scheduled for May 18. It is not known if Baker will be discussed.