PADUCAH — Protests continue across the nation in response to the grand jury decision in the Breonna Taylor case.
Dozens of community members gathered at Keiler Park in Paducah on Saturday. They registered voters, collected food to send to protesters in Louisville and held signs to protest.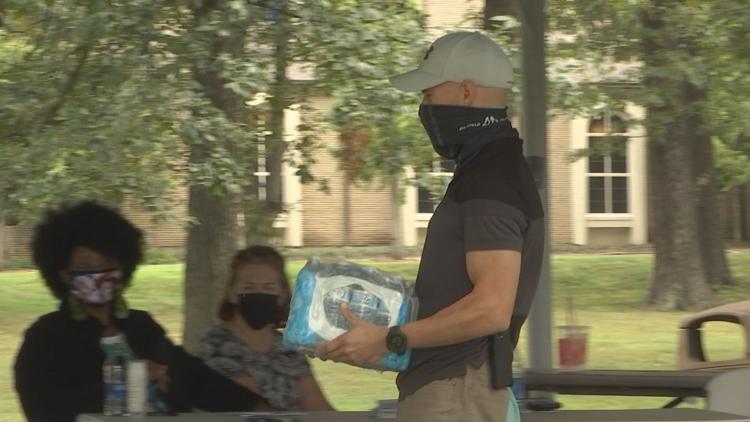 Spoken-word poet Samuel Hawkins II said it's important to show continuous support. 
"Breonna Taylor doesn't have that luxury, Tamir Rice doesn't, Trayvon Martin doesn't, George Floyd, Mike Brown. I mean the list goes on, all the way back to Emmett Till," said Hawkins. "If we stand in solidarity  and know we're not alone, we can accomplish a lot."
Co-organizer Martaj Marks planned the event shortly after the grand jury's decision.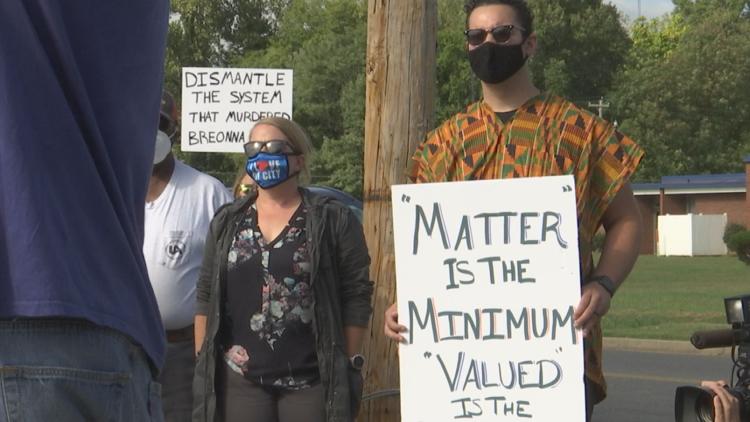 He said he invited everyone. 
"We've invited the people that are opposed to it to come help us plant flowers, and come help us pass out groceries," said Marks. "I mean, we're passing out food, a human basic need, so you know. But if they opposed to it, they opposed to it." 
It didn't stop here.
Community and city leaders met at Robert Coleman Park to continue voter registration and their protest.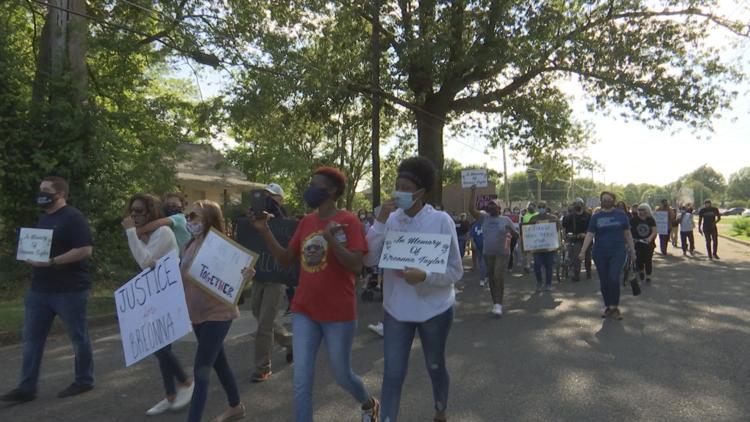 Andiamo White and his group have been registering people for weeks. He said he was proud to see so many different faces. 
"We just don't have African Americans out here. We have people of different backgrounds out here working to make sure to make change."
Project Pomona Founder and protest co-organizer Bryant Hileman helped lead the grocery delivery to Blackburn residents.
They began their march right after. The Paducah Police Department blocked off the streets.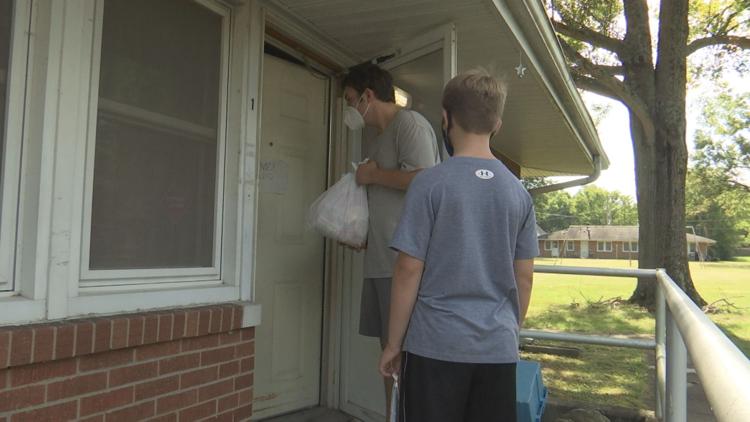 It ended at the Project Pomona site, where a mural of Taylor and her boyfriend was painted. 
According to CNN, the lawsuit that was filed on behalf of Taylor's family claims she was alive for five to six minutes after being shot. The crowd in Paducah stood silent for almost five minutes to honor her, before cutting a ribbon for the mural.
They passed out flowers and signs to those who live nearby. 
Shelbie Sherwood said some people accepted, and others declined. 
"There were a few people that said 'No thank you,' as soon as they heard Breonna's name. That's sad," said Sherwood. "It's free flowers. It's a memorial, you know? I didn't see why they would turn it down."
They planted the rest at the Project Pomona site.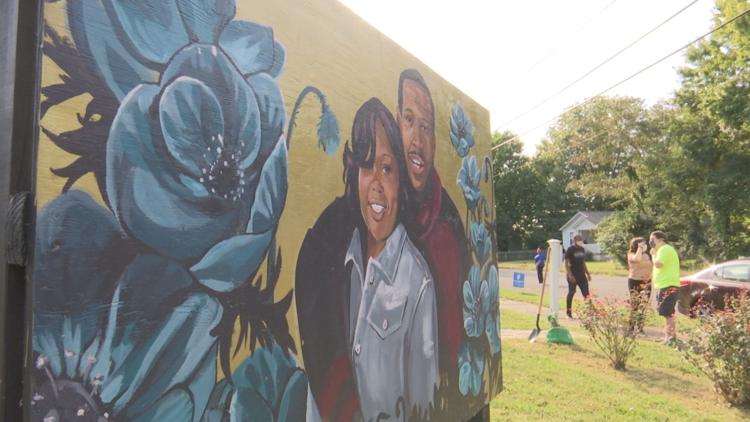 Marks said the peaceful protests do not stop here.
"It could have been my mom. It could have been my sister. And there's really nothing we can do to bring her back," said Marks. "We're just trying our best to honor her life."
They registered nine people to vote in Saturday's protest.
Marks said they want people who have questions about the mission of this protest and others like it to ask the protesters themselves, rather than assume.